Rhode Island Nursing Homes Reach Deal in Medicaid Funding Case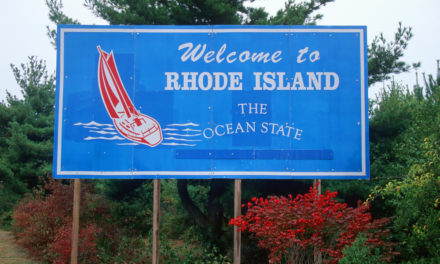 Rhode Island nursing homes and lawmakers said Tuesday they have reached a tentative deal to settle a high-profile case regarding Medicaid funding.
Fifty-nine nursing homes won a Superior Court judgment in April that found the state made unauthorized cuts to their Medicaid funding. The facilities argued the state for several years calculated their rates using a method that was intended to be used for only one year.
In response, the proposed $9.6 billion budget unveiled by Democratic House Speaker Nicholas Mattiello last week included an 8.5 percent cut to the facilities' Medicaid funding. Nursing home associations said Monday that cut would lead to closures and layoffs.
Under the new deal, lawmakers will give nursing homes a 2.5 percent increase in funding over the next year and the nursing homes will move to dismiss the court case, which could have netted them $24 million from the state.
"I believe it's in everybody's best interest," Mattiello told WPRO on Tuesday, announcing the deal.
He also called the lawsuit "meritless," even though a judge sided with the nursing homes.
"I think that they should have always addressed their concerns at the table, negotiated them and discussed it rather than running to court, so that was probably a mistake in the first place," Mattiello said on the radio program.
Virginia Burke, who heads the Rhode Island Health Care Association, which represents about 50 of the 59 nursing homes, said it's a "fair settlement" that she thinks the nursing homes will accept. Burke said they made "every effort to negotiate" with the state before filing the lawsuit.
"Obviously, we see it differently," she said, "but that difference of opinion has been settled."
The case became a source of scandal for the statehouse after it was revealed that a lawyer with the Executive Office of Health and Human Services failed to tell the agency about the court's decision and the state's deadline to appeal, which it missed.
That lawyer, Gregory Hazian, also had been removed from the state's attorney rolls in January. He resigned, and state officials have asked for a criminal investigation into his conduct. He has not responded to requests for comment.
© The Associated Press. All rights reserved