Investors are hungry for yield…
Actually, that's an understatement. They're the hungriest they've been in 20 years.
A quick look at Google Trends shows that searches for the phrase "high yield" exploded fourfold earlier this year: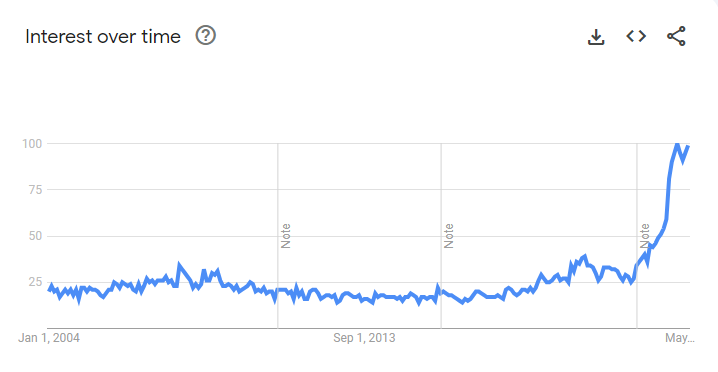 It makes perfect sense. Sustained inflation, combined with the Federal Reserve's interest rate hikes, made high-yield investments a staple of nearly everyone's financial plan.
But there's a good and a bad way to "reach for yield."
As Chad Stone pointed out on Friday, one of the best ways is to buy quality dividend stocks. Emphasis on "quality."
Chad rightly noted that low-quality dividend stocks can be a major drag on your returns — as capital losses erase the positive impact any high yield had to begin with.
Still, that hasn't stopped yield-hungry investors from looking up a list of stocks with high yields of 8% … 12% … even 16% (!) … not realizing that such stocks can carry unwanted risk.
In fact, many don't realize dividend yields fluctuate. And that a tanking share price can actually contribute to a higher percentage yield. (As yields are paid on a per-share basis, lower prices mean the payout makes up more of each share.)
If a price is tanking and the company promising that yield is in trouble, eventually the leadership will cut that yield … leaving you to hold a heavy bag of capital losses and lower payouts.
There are way, way too many stocks that fit this description out there. And plenty of well-meaning investors are at risk of getting trapped in them — if they aren't already.
Today, I want to show a few that the team and I found, using the exact same "X-ray" analysis we showed you last Friday…
3 High-Yield, Low-Quality Stocks to Sell Today
Similar to last week's analysis, we looked for stocks in the Schwab US Dividend Equity ETF (NYSE: SCHD) with:
Real yields (i.e., beating the rate of inflation).
Overall Green Zone Power Ratings of 25 or lower.
And a Quality factor rating of 50 or lower.
Reason being, Quality is the most important factor of our rating system in determining whether a high-yield dividend stock will continue to pay out. It looks at important fundamental metrics like profit margins, free cash flow, debt to earnings, debt to cash ratios… Basically, all the numbers that need to be in good health to pay a sustainable dividend.
Looking down the list, one household name sticks out like a sore thumb: 3M Co. (NYSE: MMM):
MMM rates a "High-Risk" 4 out of 100 on our model, with a Quality rating of 47. Chances are, MMM will significantly underperform the market over the next year.
The stock currently pays out a 6% dividend yield — which sounds great … until you look at the price chart and realize MMM has fallen 20% this year … and a massive 52% from its 2021 top.
MMM's 2-Year Struggle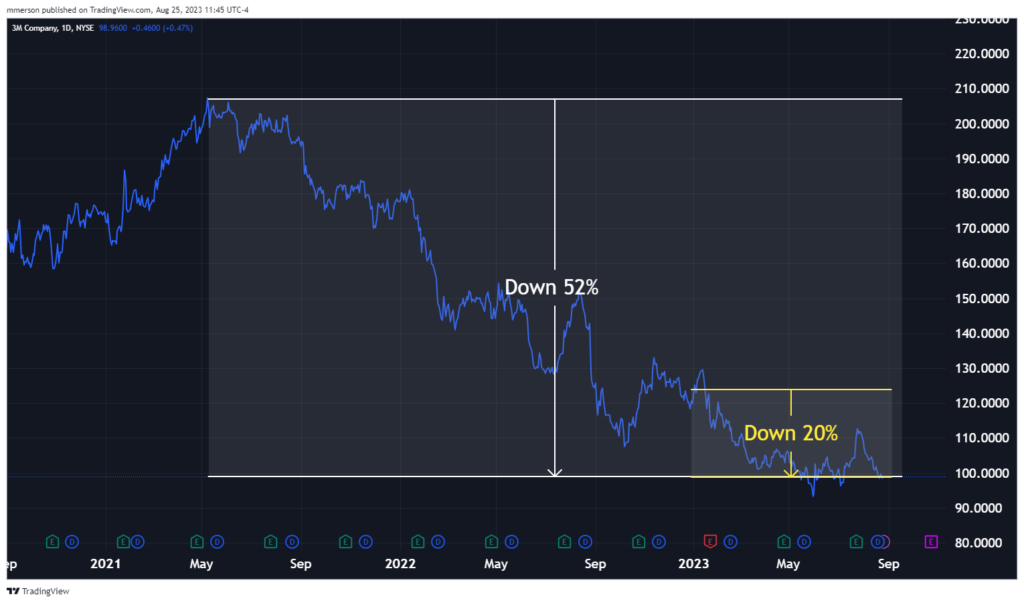 A 6% annual yield is nowhere near enough to make up for losses like these… And besides that, MMM's returns this year are in stark contrast to the broad market's 15% climb.
If you own MMM, it's time to forget about that dividend and head for the exit.
Another high-yielding, low-quality stock that popped up on my radar is KeyCorp (NYSE: KEY)…
KEY rates a "High-Risk" 8 on the Green Zone Power Rating system … with a 38 on its Quality rating. That gives KEY high odds of underperforming the market over the next 12 months.
Being a small regional bank, there are a multitude of reasons why KEY has faced pressure in 2023. The banking panic that erupted earlier this year threw a spotlight on stocks just like this one.
But KEY's 7.5% dividend is nowhere near worth the risk you take buying KEY. (Matter of fact, KEY is one of the companies I warned about back in May as part of the larger regional banking crisis.)
The stock is down by more than half from its 2022 high and 40% this year alone … erasing that yield and then some.
KEY's Ongoing Price Crisis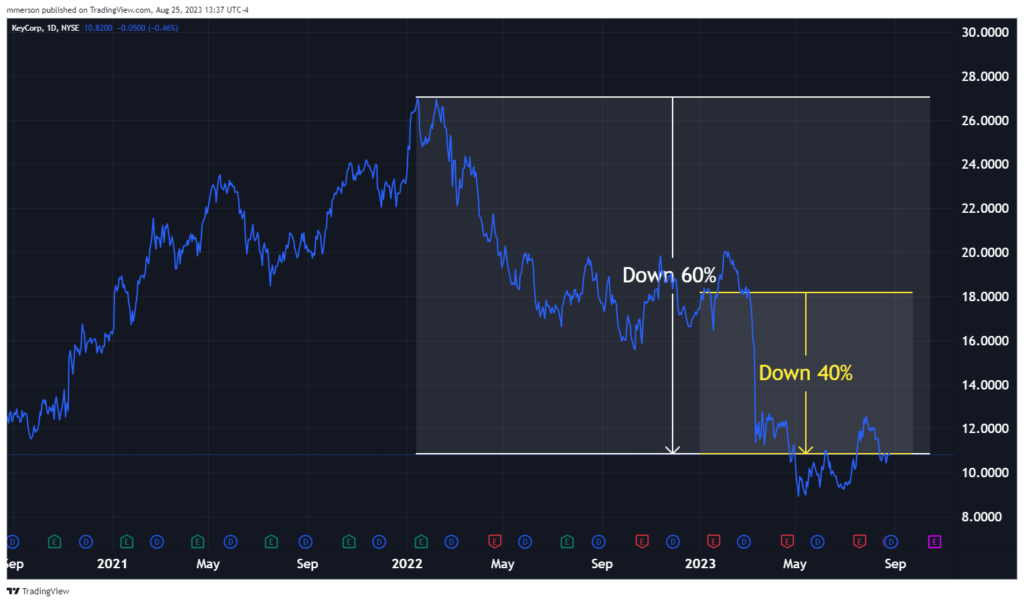 The last high-yielding stock I want to call out is Ford Motor Co. (NYSE: F)…
Ford's F-Series of trucks is the bestselling lineup of vehicles in the country, and it's not even close with over 650,000 sold in 2022. (The next best is the Chevy Silverado, at 513,000 units sold.)
But the truck's popularity alone isn't enough to make F a great stock. In fact, it's at the same price today that it was over 30 years ago.
F's 5% dividend yield seems like it should make up for it. But buying it today isn't the wisest move…
Ford stock rates a "Bearish" 25 overall on the Green Zone Power Ratings system, and a 37 on its Quality factor. That means we should expect F to underperform the market over the next year.
With middling performance over such a long time frame, you're better off sticking your money in Treasury bills than accepting the risk of holding F in your portfolio.
I point these three stocks out specifically because of the name recognition they have, making them a more likely target for individual investors who are searching for yield. I believe anyone holding these three should ditch them ASAP.
But that begs the question: What should you buy?
Endless Income Is Here
Today, I'm excited to announce the release of the newest book publication from Money & Markets: Endless Income: 50 Secrets for a Happier, Richer Life.
Inside this book, you'll find 50 income investment secrets meant to show you the best way to invest for high yield without getting burned … an essential skill in an era of higher inflation and volatile stock prices.
We're bundling this book with a subscription to my flagship investment advisory, Green Zone Fortunes, and several special reports containing vetted high-yield recommendations to consider for your own portfolio.
You can get all the details about Endless Income right here.
To good profits,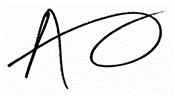 Adam O'Dell
Chief Investment Strategist, Money & Markets