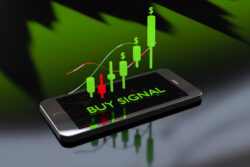 This week, we are pitting the earnings of two mega department stores against each other, Costco Wholesale Corp. (Nasdaq: ) and Target Corp. (NYSE: ). Both report quarterly numbers this week, but it may be a...
Money & Markets Watchlist
Create and track your own list of stock investments. Track the performance of up to 50 stocks. Just login or create an account to get started.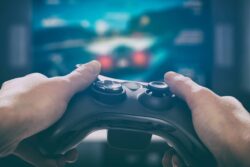 I loved playing video games as a kid. I spent thousands of hours playing Super Mario Bros., The Legend of Zelda and a host of others. It was a major part of my childhood, ranking right up there with street baseball. But my interest in video games fell to approximately...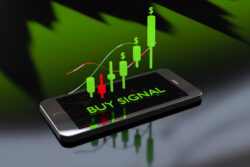 This week, we are pitting the earnings of two mega department stores against each other, Costco Wholesale Corp. (Nasdaq: ) and Target Corp. (NYSE: ). Both report quarterly numbers this week, but it may be a...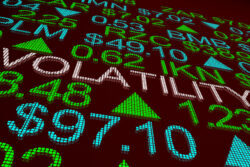 In the weekend edition of The Bull & The Bear podcast, we share three more stocks to buy: Zepp Health (NYSE: ZEPP), United States Lime & Minerals Inc. (Nasdaq: USLM) and Nova Measuring Instruments Ltd. (Nasdaq: NVMI)....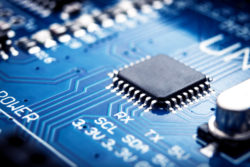 The future of tech is "smart." Artificial intelligence, 5G, electric vehicles, big data and automation are driving the next wave of tech. Think about all of the devices that you use on a daily basis to make your life easier. The best smart tech companies are...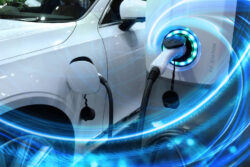 In the past few years, electric vehicle stock trends have dominated the market. Financial advisors are always talking about the future of electric vehicles and how stocks in electric energy companies will grow your portfolio. I'm skeptical because electric vehicle...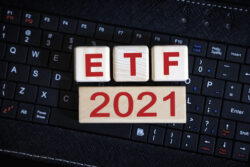 Commodities — goods such as gold, oil and livestock — have never been cheaper. But you can't calculate the relative "cheapness" of a commodity the same way you can a stock. A barrel of crude oil doesn't have "earnings," per se, so we can't just look up its...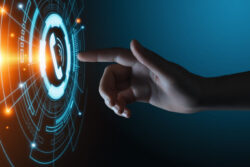 In this episode of The Bull & The Bear, I tell you why VirnetX Holdings Corp.'s (NYSE: VHC) stock is a buy as communications tech dramatically improves. How we communicate has changed a lot since we were children. Meeting friends at the mall or having a sleepover...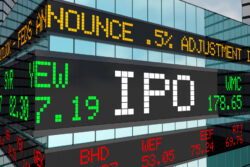 Money & Markets Week Ahead for February 28, 2021: Snowflake Inc. (Nasdaq: SNOW) reports earnings this week — plus another IPO to watch. Investors started getting nervous about the stock market last week as the Dow, Nasdaq and Russell indexes bounced back and...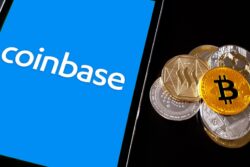 I mentioned a few days ago that I made my first bitcoin trade via my PayPal account. Well, that was only the beginning. I ventured deeper down the crypto rabbit hole and tinkered with some of the more exotic coins. This is still just play money for me. I'm only...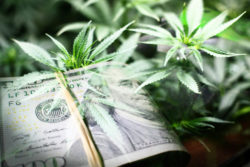 In this week's Marijuana Market Update, I tackle Tilray Inc.'s (Nasdaq: TLRY) recent merger and what it means for its stock going forward. https://www.youtube.com/watch?v=gct_VDecD2A&t Last week, I asked for your feedback on how your cannabis investments. I love...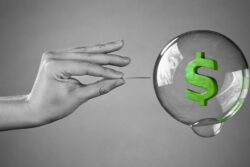 Michael Burry is the smartest guy in the room. Somewhere, there might be a room full of NASA rocket scientists or Nobel Prize winners where at least one person in the room is smarter than Burry. Maybe … but it's not likely to be a room that you or I will ever step in....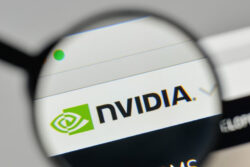 Money & Markets Week Ahead for February 21, 2021: Nvidia Corp. (Nasdaq: NVDA) reports earnings and another SPAC is set to launch. https://www.youtube.com/watch?v=T8CTOqa8fdg&feature=youtu.be Last week was relatively quiet for investors — aside from GameStop...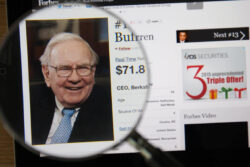 Warren Buffett is a man that needs no introduction. He's arguably the greatest investor who ever lived. Or at the very least, he's been consistently great for longer than any other living investor. As of Berkshire Hathaway's last annual letter, Buffett generated...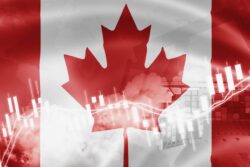 I've written a number of times on home country bias. It's the tendency for Americans to invest predominantly in U.S. companies … and for Canadians to invest mostly in Canadian companies … and so on. Investors prefer home-country stocks because it feels more...
Conquering the Market Starts Here ...
Don't get overwhelmed by the daily ups and downs of the stock market. Sign up for FREE access to our Money and Markets daily emails and take control of the markets!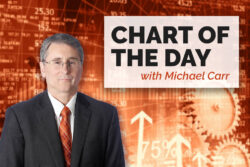 Last week, the Census Bureau reported new orders for durable goods. The Wall Street Journal noted the report was good news for the economy: Demand for long-lasting manufactured goods jumped in January, as the U.S. economic recovery gained momentum at the start of the...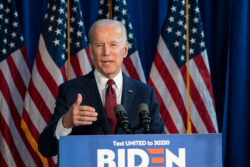 "Well, that's it, Charles. The bull market is over." I was chatting about the markets with my dad. He wasn't particularly happy about the election results. Regardless of what any of us think about President Trump, his presidency hasn't been bad for the stock market....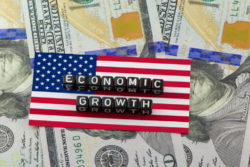 The advanced numbers for third-quarter gross domestic product (GDP) in the U.S. came out, and they were a doozy. Real GDP increased at an annual rate of 33.1% in the third quarter. Or did it? The devil is in the details here. By any account, it was a great quarter....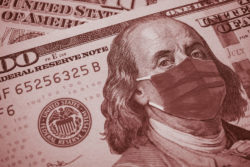 Sometimes a picture is worth a thousand words. Good morning pic.twitter.com/UZOcR2yGVd — StockCats (@StockCats) October 9, 2020 It seems that hope for a stimulus bill is what keeps us plodding along. The COVID-19 pandemic took a wrecking ball to the economy. GDP...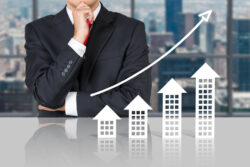 It seems that most of the Twittersphere has been focused this week on Tuesday's presidential debates. Let's steer clear of that one… Instead, I wanted to talk about something positive. August saw the biggest gain in home prices across the country since September 2013;...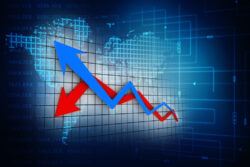 You might have noticed the price of gold spiking to new all-time highs lately. We've covered it quite a bit on Money & Markets, and the general consensus around here is that the barbarous relic is likely to go a lot higher. Investors view gold as an inflation...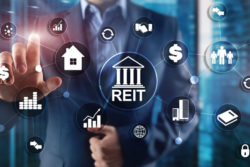 The COVID-19 pandemic has wreaked havoc on America's landlords. I never thought I would see a time in which real estate investment trusts (REITs) reported "percent of monthly rent collected" to their investors, but that's where we are today. Those trends are looking a...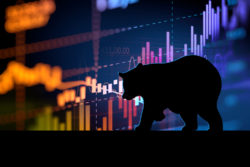 The market "always" rises 8% to 10% per year over time. You've heard that for most of your adult life. You've read it in glossy financial planning literature your financial advisor gives you. You've seen it in Vanguard mutual fund commercials. The problem with the...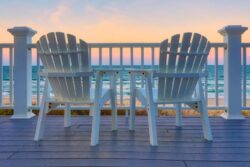 No. If you're in a hurry, you can skip the rest of the article. The answer is, "No, in most cases, a beach house is not a good investment." Before I get into the details, I should share a confession. I'm writing this from the beach in Peru, where I'm renting a house....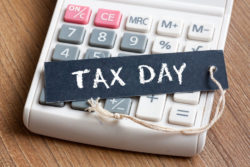 President Joe Biden takes office today, and if the stock market's performance since November is any indication, the outlook is broadly positive. The hope is that increased federal spending — including another proposed $1,400 stimulus check — will be enough to goose...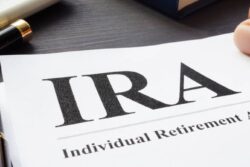 Financial planning advice tends to go something like this… Spend your career contributing to a 401(k), collecting the employer matching and building your retirement nest egg. Then, when you retire or change jobs, roll the balance into an IRA and either manage it...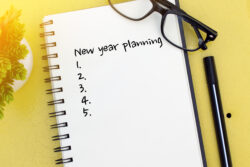 I don't know how wild the parties were this New Year's Eve. In the age of social distancing, it's still in poor taste to cram a ton of people into a room and clink glasses. But I know that I wasn't sad to see 2020 come to a close. My celebration was tame this year,...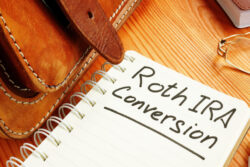 I realize there's no more room left on Mount Rushmore. We're stuck with Presidents Washington, Jefferson, Lincoln and Roosevelt. But if we could squeeze in room for one more, I'd carve the face of the late Senator William Roth of Delaware. He isn't as significant in...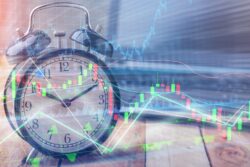 You might not have ever heard of Shelby Davis. For those who aren't in the know, Davis is one of the greatest investors who ever lived. Many consider him second only to the Oracle of Omaha himself, Warren Buffett. (Interestingly, both men built their fortunes roughly...