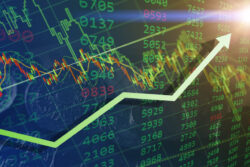 In this episode of The Bull & The Bear podcast, Charles and I have two more stocks to buy. https://www.youtube.com/watch?v=qfTWD1U3mQg Surging bond yields had the market moving down through most of this week. You might be worried we are facing another stock market...
Money & Markets Watchlist
Create and track your own list of stock investments. Track the performance of up to 50 stocks. Just login or create an account to get started.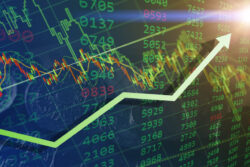 In this episode of The Bull & The Bear podcast, Charles and I have two more stocks to buy. https://www.youtube.com/watch?v=qfTWD1U3mQg Surging bond yields had the market moving down through most of this week. You might be worried we are facing another stock market...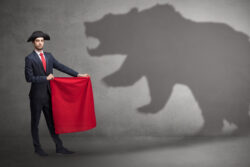 It's amazing how quickly we get comfortable. It was only a year ago that the market was in the throes of one of the most volatile sell-offs in history. But after enjoying 11 months of a rip-roaring bull market, investors have already forgotten what that was like. With...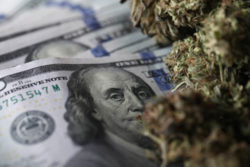 I'm picky when it comes to adding new stocks to our Cannabis Watchlist. I search for different ways to invest in the cannabis sector. I don't want to just follow the crowd into the biggest names and hope for the best. After digging through the data, and reading your...
Today we're going to bulk up our dividends — and position ourselves for some nice gains — with a group of stocks that pay us four ways as interest rates head skyward: By paying a dividend; By growing their dividend; By repurchasing shares, and; Through the pure...
In this episode of The Bull & The Bear, I tell you why one cybersecurity ETF is better than all the rest. For all of its uses, there is one problem when it comes to data like personal information: keeping it safe. Protecting your bank account, passwords, email or...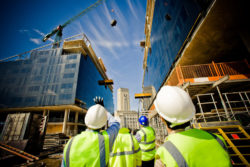 Here at Money and Markets, we talk a lot about infrastructure stocks. For the federal government, infrastructure projects are historical face-lifts for the national economy.   During the Great Depression, President Franklin D. Roosevelt implemented the New Deal, a...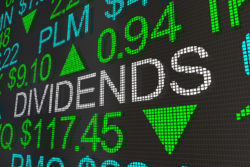 This year's slogan is "Back to Normal." The world hasn't quite recovered from the COVID-19 pandemic. It's still going to take several months to get there. But we are inching toward the light at the end of the tunnel. That's fantastic news for advertising firms like...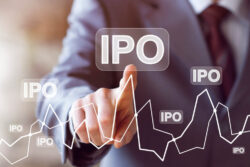 Money & Markets Week Ahead for March 7, 2021: The Roblox IPO is launching, and I do a deep dive into DocuSign Inc's earnings. https://www.youtube.com/watch?v=UCl49PCN_-8 An IPO many investors have been waiting for comes to the market. And we get a forward snapshot...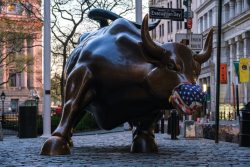 Strong Hands … or Strong Paws! Longtime Profits Unlimited subscriber Mark wrote that he and his family have weathered all the market storms with Strong Hands and that my dog Alex shows him how. We have breathing room and a future thanks to you and your team. When the...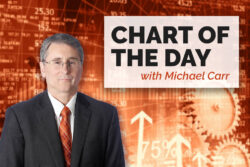 I've been digging into hedge fund manager Paul Singer's latest letter to his investors. Singer is more insightful than many pros, having delivered market-beating returns to his clients for decades, and one of his thoughts stands out. Singer told his investors that:...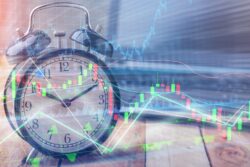 "Noise traders." That's the latest label the media is using for the small retail investors who catapulted the GameStop story beyond CNBC and onto your local evening news. But it's not a new term or concept. In 2012, I read a book titled Behavioral Finance as part of...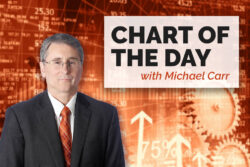 As I noted yesterday, Paul Singer is one of those hedge fund managers we should listen to. Although he's not a well-known name, Singer delivered market-beating returns to his investors since 1977, through several bull and bear markets. Singer told his investors that:...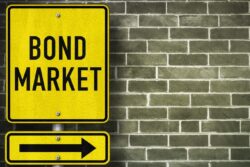 February was a raging dumpster fire in the markets. The moment many investors have feared for months —when rising bond yields would disrupt the stock market — finally arrived. This is a nightmare. Bonds are supposed to be your refuge from stocks. When stocks aren't...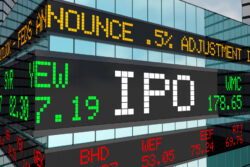 Money & Markets Week Ahead for February 28, 2021: Snowflake Inc. (Nasdaq: SNOW) reports earnings this week — plus another IPO to watch. Investors started getting nervous about the stock market last week as the Dow, Nasdaq and Russell indexes bounced back and...
Conquering the Market Starts Here ...
Don't get overwhelmed by the daily ups and downs of the stock market. Sign up for FREE access to our Money and Markets daily emails and take control of the markets!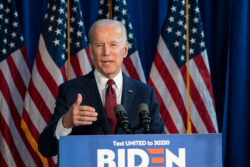 "Well, that's it, Charles. The bull market is over." I was chatting about the markets with my dad. He wasn't particularly happy about the election results. Regardless of what any of us think about President Trump, his presidency hasn't been bad for the stock market....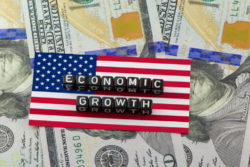 The advanced numbers for third-quarter gross domestic product (GDP) in the U.S. came out, and they were a doozy. Real GDP increased at an annual rate of 33.1% in the third quarter. Or did it? The devil is in the details here. By any account, it was a great quarter....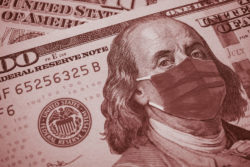 Sometimes a picture is worth a thousand words. Good morning pic.twitter.com/UZOcR2yGVd — StockCats (@StockCats) October 9, 2020 It seems that hope for a stimulus bill is what keeps us plodding along. The COVID-19 pandemic took a wrecking ball to the economy. GDP...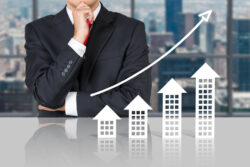 It seems that most of the Twittersphere has been focused this week on Tuesday's presidential debates. Let's steer clear of that one… Instead, I wanted to talk about something positive. August saw the biggest gain in home prices across the country since September 2013;...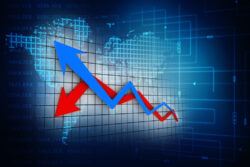 You might have noticed the price of gold spiking to new all-time highs lately. We've covered it quite a bit on Money & Markets, and the general consensus around here is that the barbarous relic is likely to go a lot higher. Investors view gold as an inflation...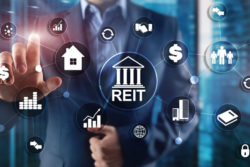 The COVID-19 pandemic has wreaked havoc on America's landlords. I never thought I would see a time in which real estate investment trusts (REITs) reported "percent of monthly rent collected" to their investors, but that's where we are today. Those trends are looking a...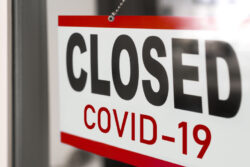 Business review site Yelp reports 132,580 businesses closed from March 1 to July 10: You can see in this chart that the number on the left-hand side had been higher. You would think that is a good sign. But it's misleading. When we first put the brakes on the economy,...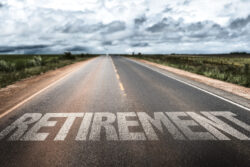 Warren Buffett recently issued Berkshire Hathaway's (NYSE: ) annual letter. And as with every edition the Oracle of Omaha has penned over his six decades at the helm, you can bet that millions of investors are picking over every word...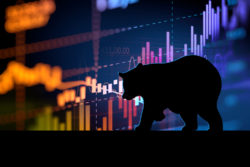 The market "always" rises 8% to 10% per year over time. You've heard that for most of your adult life. You've read it in glossy financial planning literature your financial advisor gives you. You've seen it in Vanguard mutual fund commercials. The problem with the...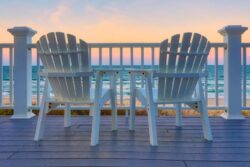 No. If you're in a hurry, you can skip the rest of the article. The answer is, "No, in most cases, a beach house is not a good investment." Before I get into the details, I should share a confession. I'm writing this from the beach in Peru, where I'm renting a house....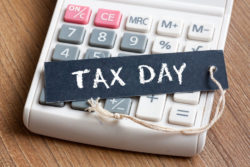 President Joe Biden takes office today, and if the stock market's performance since November is any indication, the outlook is broadly positive. The hope is that increased federal spending — including another proposed $1,400 stimulus check — will be enough to goose...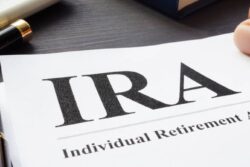 Financial planning advice tends to go something like this… Spend your career contributing to a 401(k), collecting the employer matching and building your retirement nest egg. Then, when you retire or change jobs, roll the balance into an IRA and either manage it...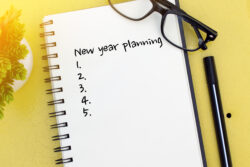 I don't know how wild the parties were this New Year's Eve. In the age of social distancing, it's still in poor taste to cram a ton of people into a room and clink glasses. But I know that I wasn't sad to see 2020 come to a close. My celebration was tame this year,...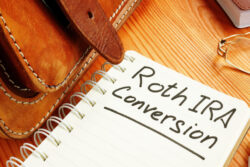 I realize there's no more room left on Mount Rushmore. We're stuck with Presidents Washington, Jefferson, Lincoln and Roosevelt. But if we could squeeze in room for one more, I'd carve the face of the late Senator William Roth of Delaware. He isn't as significant in...