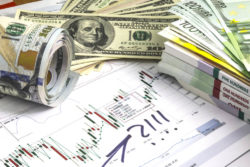 Two stocks on my Earnings Edge radar this week are tech company Cisco Systems Inc. (Nasdaq: ) and manufacturing giant Deere & Company (NYSE: ). Notice how these two stocks seem like total opposites on the...
Money & Markets Watchlist
Create and track your own list of stock investments. Track the performance of up to 50 stocks. Just login or create an account to get started.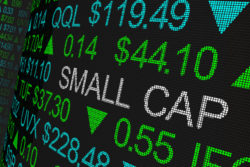 In May 2020, I recommended a biotech company to my Green Zone Fortunes subscribers. Its $1.3 billion market capitalization at the time placed it firmly in the "small-cap" camp of stocks. Though one year later, the stock has catapulted itself into "mid-cap" territory...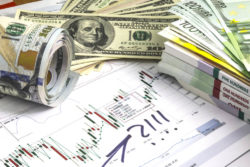 Two stocks on my Earnings Edge radar this week are tech company Cisco Systems Inc. (Nasdaq: ) and manufacturing giant Deere & Company (NYSE: ). Notice how these two stocks seem like total opposites on the...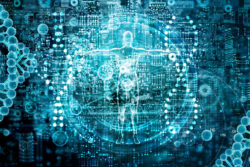 In this episode of The Bull & The Bear, we tell you where we think biotech stocks are headed after the recent tech sell-off. Biotech stocks were once the darling of the stock market. The SPDR Biotech Fund Index (NYSE: ) tracks...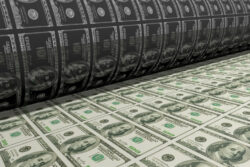 This week's inflation news roiled financial markets. A worse-than-expected core inflation report on Wednesday sent stocks sharply lower. Prices jumped 0.8% in April, much higher than the 0.2% expectation. That's missing by a country mile. And when you dig into the...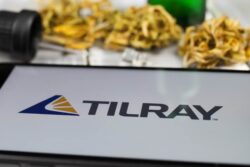 In today's Marijuana Market Update, I: Answer a reader mailbag question about Tilray Inc. Pose a question for you to answer. Cover key earnings for our watchlist stocks. Let's begin with Tilray. Why Tilray Stock Is Trading Down Why is Tilray trading down? — Joe Thank...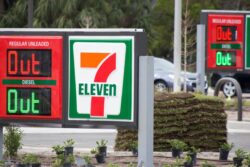 Up and down the East Coast, people are flocking to gas stations in fear of an ongoing shortage. The national average price for a gallon of gas broke $3 on Wednesday. GasBuddy, a website dedicated to finding real-time fuel prices, found that demand for gasoline rose...
Four years ago, I was having a beer with a buddy of mine, and I asked him a hypothetical question: If you could only choose one entertainment medium — cable TV or Netflix— which would you choose, assuming the cost was the same? I expected him to ponder it for a moment...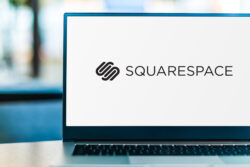 Money & Markets Week Ahead for May 16, 2021: Squarespace is launching its initial public offering this week. And it's bringing something unique to the IPO table. I examine Target Corp.'s (NYSE: ) quarterly projections as retail...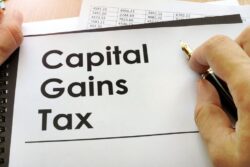 In 2012, Warren Buffett's secretary made a splash in the tax code "fairness" debate when President Obama spoke of her in his State of the Union address. It seemed like an easy argument to make: A lowly wage-earning secretary shouldn't pay a higher tax rate than her...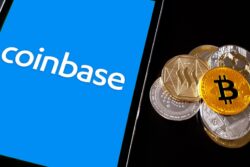 Money & Markets Week Ahead for May 9, 2021: Is the housing market boom enough to invest in Enact Holdings' IPO this week? More companies are reporting earnings this week, and I will focus on two newcomers to the market: Roblox Corp. and Coinbase Global Inc. We'll...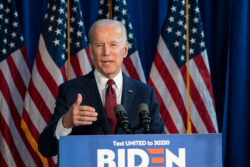 In this edition of The Bull & The Bear, we discuss President Biden's capital gains tax proposal and what it could mean for the stock market. It's a common misnomer that when a Democrat is president of the United States, stock market returns are lower than when a...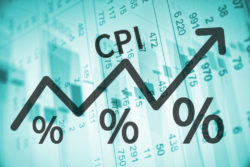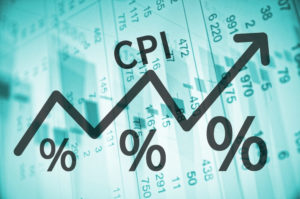 It's been all over the news lately. And U.S. companies are taking note. The mention of this one little word has rocketed up 800% year-over-year in quarterly earnings calls, according to recent research by Bank of America Securities. The word? Inflation. Simply put,...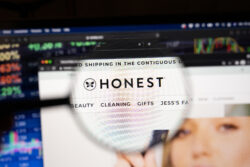 Money & Markets Week Ahead for May 2, 2021: Should you invest after The Honest Co. Inc. IPO launches this week? There are more big companies reporting earnings this week, and I deep dive into one in particular: Square Inc. (NYSE: )....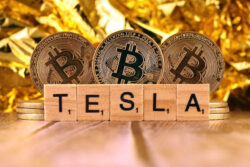 Fun fact: Robert Downey Jr. based his Tony Stark (Iron Man) character from the Marvel Comics movies on Elon Musk. This is an eccentric billionaire that has decided to spend his fortune on a bona fide spaceship company, SpaceX. Musk has repeatedly said he wants to...
Conquering the Market Starts Here ...
Don't get overwhelmed by the daily ups and downs of the stock market. Sign up for FREE access to our Money and Markets daily emails and take control of the markets!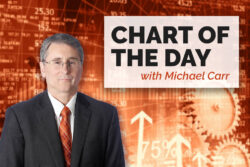 One of the few forward-looking economic reports is the monthly report from the Census Bureau on new orders for durable goods. Durable goods are products designed to last at least three years. They include kitchen appliances, computers and industrial machinery used in...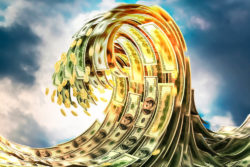 Every month, the Federal Reserve completes a Survey of Consumer Expectations (SCE). This survey includes data on the level of inflation that consumers expect. Survey questions ask about prices for food, gas, housing and education. The central bank also collects data...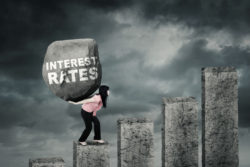 Harry Truman was a plain-spoken politician. His folksy nature defined his approach to the office. Truman believed the president was responsible for his decisions and kept a sign saying: "The buck stops here" on his desk. Economists don't have signs like that on their...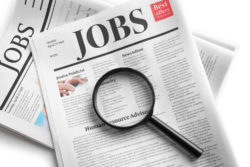 Many analysts were surprised by the recent employment report. Job growth was much slower than expected. CNBC summarized the news by noting that: Hiring was a huge letdown in April, with nonfarm payrolls increasing by a much less than expected 266,000, and the...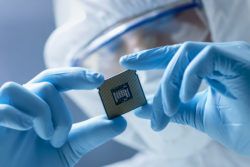 Last week, General Motors reported strong earnings. It could have been an even stronger quarter. The company announced a net income of $3 billion, about 10 times more than it made in the same quarter a year ago. GM could have had a better quarter, but "revenue and...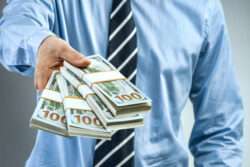 In early 2020, much of the economy shut down. The collapse in economic activity was unprecedented. Governments around the world, and especially in the United States, responded with massive levels of stimulus. Some stimulus programs were targeted and designed to help...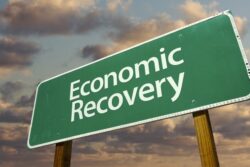 Before the pandemic, increased globalization seemed to be a certainty. Companies headquartered in the world's richest countries often produced goods in low-cost countries. As wages rose in those countries, manufacturing often shifted to even lower-cost countries. This...
"Should I buy bitcoin in my IRA?" An old friend asked me that question the other day. But here's the thing. It's actually two questions. One is tricky to answer, while the other one is a breeze. I'll start with the tricky one: Should you buy bitcoin? My answer here...
I'm selling my house. I really like the property. It's in a historic neighborhood with a 1950s neighborly vibe. The streets are lined with beautiful old trees, many of which have tire swings hanging from them. And my kids love playing here. But it's also just 1,900...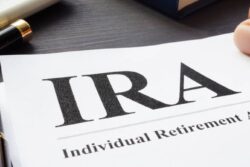 We have about a month until tax returns are due. It's time to make those last-minute tax moves. Naturally, one of the best (and easiest) moves to make is to top up your IRA or Roth IRA for the year. For tax year 2020, you can contribute up to $6,000 to an IRA or Roth...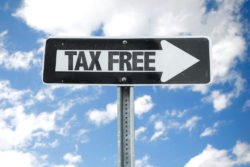 Last week I shared some of my favorite ways to take an ax to your tax bill. And the good news, of course, is that we have an extra month to do it. The IRS extended the tax filing deadline to May 17. We're all obligated to pay income taxes. It is, alas, the price we...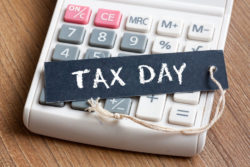 You might have seen the news that the federal income tax filing deadline was extended to May 17. If you're like me — it still feels like mid-January, and I'm wondering where the past two months went — that's good news. It gives us a little more time to do some...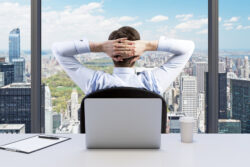 Once in a while, I read something that I wish I had said myself. https://twitter.com/BrianFeroldi/status/1368664500849635328 To summarize Brian Feroldi's tweet, the correction we've seen in tech and growth stocks might be finished. Or, for all we know, this may be a...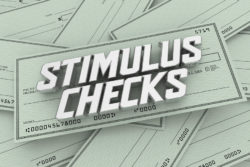 Chances are good you'll get a stimulus check in the coming days. Nearly 160 million Americans can expect checks of up to $1,400 after President Joe Biden signed off on the latest $1.9 trillion COVID-19 relief package recently. I don't know how much sense the stimulus...