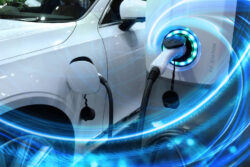 In this episode of The Bull & The Bear, we take a closer look at three EV stocks: Tesla Inc. (Nasdaq: ), Nio Inc. (NYSE: ) and Plug Power Inc. (Nasdaq: ). I love data.  I love...
Money & Markets Watchlist
Create and track your own list of stock investments. Track the performance of up to 50 stocks. Just login or create an account to get started.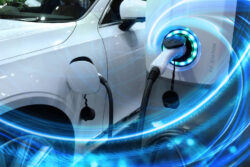 In this episode of The Bull & The Bear, we take a closer look at three EV stocks: Tesla Inc. (Nasdaq: ), Nio Inc. (NYSE: ) and Plug Power Inc. (Nasdaq: ). I love data.  I love...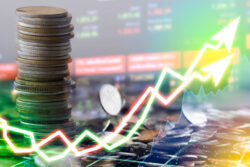 Presidential elections offer data-driven investors a unique opportunity to assess which sectors of the economy are likely to outperform under the incoming administration. Since the election happens on a discrete date, and since investors know the winning...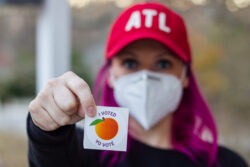 I waited last week to talk about cannabis in 2021 until we knew the results of the Senate runoff elections in Georgia. The results are in. Both Democrats, Jon Ossoff and Rev. Raphael Warnock, won the seats and granted Democrats the slimmest of majorities in the...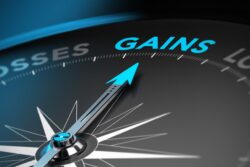 In 2011, I was assigned what many would consider an "impossible" task. I was hired by a world-renowned Harvard economist. He wanted me to develop a system to extract consistent profits from the stock market … and he was uber-bearish on the stock market. He was...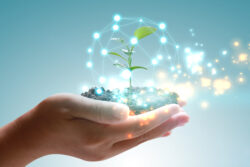 In this episode of The Bull & The Bear podcast, I look at the SPDR S&P Kensho Clean Power ETF (NYSE: ). To say that politics doesn't have anything to do with the market is nonsense. The real issue is figuring out how the two are...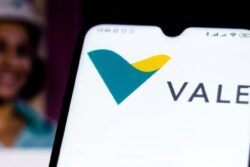 If you were expecting a calm start to 2021, you might be disappointed. We've already had a drama-fueled special election that flipped the Senate from Republican to Democratic control, and an angry mob stormed the capitol building. And we've barely cleared the first...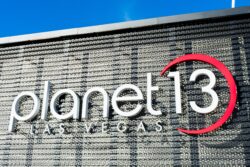 The cannabis market got a nice shot in the arm after the results of the 2020 presidential election. It multiplied last week when Georgia voters flipped the U.S. Senate from Republican to Democrat-controlled. I'll talk more about the politics of cannabis in my next...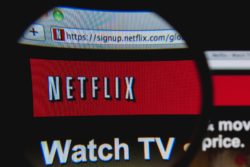 Stocks rose last week as the Nasdaq Composite Index hit a new all-time record. Investors are banking on a new round of economic stimulus, including direct payments to households, increased unemployment insurance and aid for state and local governments. There will be a...
Depending on where you go in the world, we're either still mired in a COVID-19 deflationary funk, or we're on the leading edge of a raging inflationary inferno. Charlie Bilello, Founder and CEO of Compound Capital Advisors, broke it down for us in a recent tweet:...
Everything has a value. That's true even for bitcoin, the cryptocurrency made from math. Its value is, of course, whatever someone will pay for it, but we can model what someone should pay for it because whenever there is value, there are fundamentals. This is true...
In case you missed it, the price of bitcoin has gone absolutely bonkers. After hitting a low of $4,106 in 2020, the cryptocurrency topped out at nearly $42,000 last week in an epic run. It's since come off those highs; following the bitcoin crash, it was trading...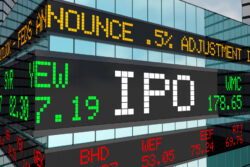 Money & Markets Week Ahead for the week of January 10, 2021: Let's see how the 2021 IPO market is shaping up. Last week, the Nasdaq index topped 13,000 for the first time in history despite increased COVID-19 hospitalizations and a riot in the nation's capital....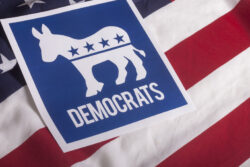 If you find yourself asking "why" the market moves … just stop. You're going to give yourself an ice cream headache. Four years ago, the market started an epic run following the "red wave" in 2016 that saw President Donald Trump sweep into power with a...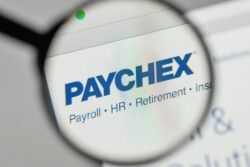 Money & Markets Week Ahead for the week of December 20, 2020: Paychex reports quarterly earnings in short trading week. This is a short week on Wall Street. The market will close at 1 p.m. Eastern time on Thursday for Christmas Eve. It will remain closed on...
Conquering the Market Starts Here ...
Don't get overwhelmed by the daily ups and downs of the stock market. Sign up for FREE access to our Money and Markets daily emails and take control of the markets!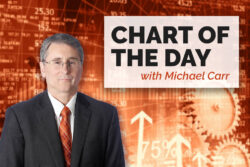 Based on some data, the United States is making great progress in getting back to normal. CNN's back-to-normal index stands at 74%. But, as the map below shows, the recovery is uneven. Unequal Economic Recovery Has Leaders This map holds information that might be...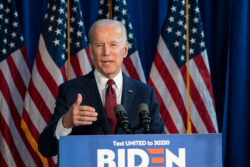 "Well, that's it, Charles. The bull market is over." I was chatting about the markets with my dad. He wasn't particularly happy about the election results. Regardless of what any of us think about President Trump, his presidency hasn't been bad for the stock market....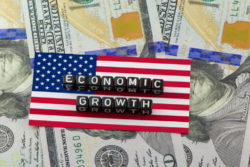 The advanced numbers for third-quarter gross domestic product (GDP) in the U.S. came out, and they were a doozy. Real GDP increased at an annual rate of 33.1% in the third quarter. Or did it? The devil is in the details here. By any account, it was a great quarter....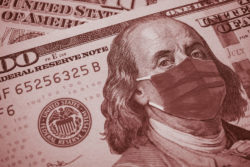 Sometimes a picture is worth a thousand words. Good morning pic.twitter.com/UZOcR2yGVd — StockCats (@StockCats) October 9, 2020 It seems that hope for a stimulus bill is what keeps us plodding along. The COVID-19 pandemic took a wrecking ball to the economy. GDP...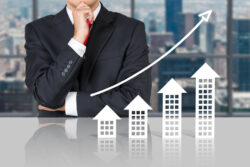 It seems that most of the Twittersphere has been focused this week on Tuesday's presidential debates. Let's steer clear of that one… Instead, I wanted to talk about something positive. August saw the biggest gain in home prices across the country since September 2013;...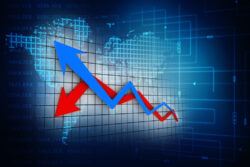 You might have noticed the price of gold spiking to new all-time highs lately. We've covered it quite a bit on Money & Markets, and the general consensus around here is that the barbarous relic is likely to go a lot higher. Investors view gold as an inflation...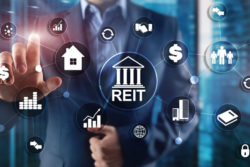 The COVID-19 pandemic has wreaked havoc on America's landlords. I never thought I would see a time in which real estate investment trusts (REITs) reported "percent of monthly rent collected" to their investors, but that's where we are today. Those trends are looking a...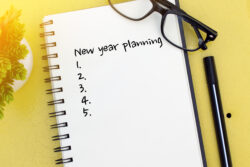 I don't know how wild the parties were this New Year's Eve. In the age of social distancing, it's still in poor taste to cram a ton of people into a room and clink glasses. But I know that I wasn't sad to see 2020 come to a close. My celebration was tame this year,...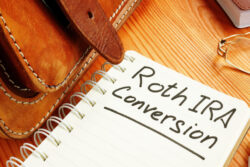 I realize there's no more room left on Mount Rushmore. We're stuck with Presidents Washington, Jefferson, Lincoln and Roosevelt. But if we could squeeze in room for one more, I'd carve the face of the late Senator William Roth of Delaware. He isn't as significant in...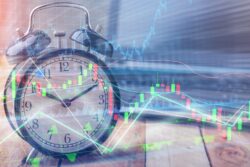 You might not have ever heard of Shelby Davis. For those who aren't in the know, Davis is one of the greatest investors who ever lived. Many consider him second only to the Oracle of Omaha himself, Warren Buffett. (Interestingly, both men built their fortunes roughly...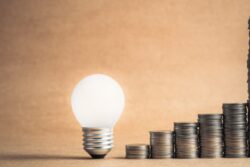 Today I want to revisit an investment classic written by the late Richard Russell titled, "Rich Man, Poor Man." It shows how powerful compound interest can be. Russell, who penned the Dow Theory Letters for nearly six decades, is one of the most respected financial...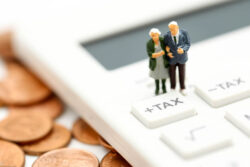 [UPDATE] — Last week, I revisited my "Election 2020" series of articles to make sure you have can set up your portfolio for profits in the new year and beyond. You can find that series here. I published the piece below on October 23, 2020. As I explained: And here's...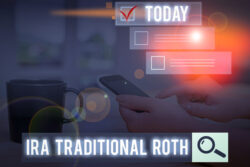 I had a good talk with my friend James this week. James is retiring and plans to start taking Social Security next year. He has about two years' worth of living expenses sitting in cash, and the bulk of his savings are in a large individual retirement account (IRA)....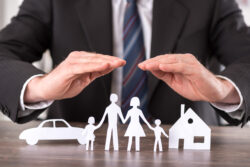 I woke up this morning to the sound of a chainsaw. My neighbor John's tree fell last night — right into his living room. A crew was busy cleaning up the mess, but I could see that John's house had serious damage. When I walked over to ask John how he was dealing with...