Conquering the Market Starts Here ...
Our experts do the work to make investing safe and profitable for you.
Sign up for FREE access to our Money & Markets daily emails and take control of the Markets!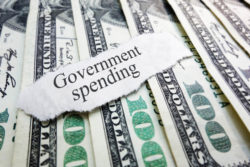 In June, the federal budget deficit was $864 billion — larger than the entire budget deficit for all of 2017 or 2018. To put a finer point on it, the federal budget deficit in June 2019 was just $8 billion. On Wednesday, the Congressional Budget Office (CBO) is...
Money & Markets Watchlist
Create and track your own list of stock investments. Track the performance of up to 50 stocks. Just login or create an account to get started.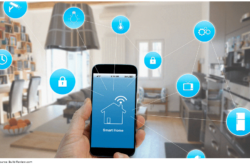 Garage doors that can detect your car approaching. Lights that automatically turn on when the sun sets. Sensors that alert you when...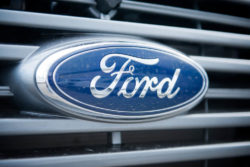 Three CEOs in almost as many years is never a good sign. At best, it shows a company going through a difficult transition. At worst, it means a company is unfixable and no one wants to go down with the ship. I wouldn't call Ford Motor Company (NYSE: [rwc_multi_symbol...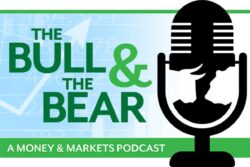 You've heard the stories about how Tesla Inc. (Nasdaq: ) shares have been skyrocketing over the last several months — up 200% since the start of 2020. But you probably haven't heard as much about two other electric vehicle producers that...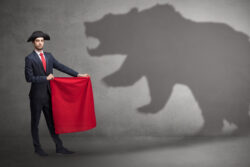 "It's difficult to make predictions, particularly about the future." That quote has been attributed to: Baseball player-philosopher Yogi Berra. Author Mark Twain. Physicist Niels Bohr, among others. Whoever said it, it's true. But we'll give a prediction the old...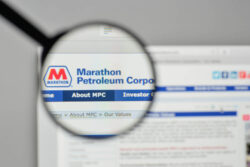 Low oil prices and the coronavirus have crushed the energy sector of the stock market. Since reaching a high on Feb. 12, 2020, the S&P 500 energy sector index — which tracks all big energy stocks — has dropped more than 34%. It's forced big energy companies to...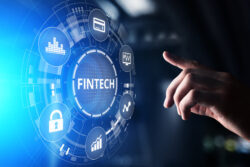 One of the economy's biggest drivers is getting shellacked thanks to the coronavirus pandemic. According to FactSet, the financial sector reported the fourth largest year-over-year earnings decline of all 11 S&P 500 sectors — a 54.4% drop. Digging deeper into the...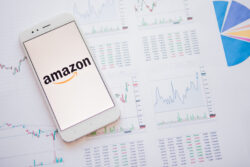 Fun fact: Amazon currently has a market value (market capitalization) of about $1.6 trillion. The market cap of the Russell 2000 Index is only $1.9 trillion. If Amazon (Nasdaq: AMZN) keeps up its current trajectory, it will be bigger than...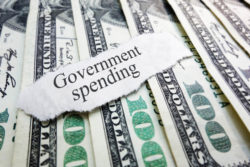 In June, the federal budget deficit was $864 billion — larger than the entire budget deficit for all of 2017 or 2018. To put a finer point on it, the federal budget deficit in June 2019 was just $8 billion. On Wednesday, the Congressional Budget Office (CBO) is...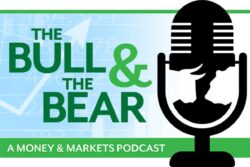 According to the Federal Reserve, industrial production in the U.S. has contracted at an annual rate nearly 43% in the second quarter. That's the largest quarterly decrease since World War II. What's more is factory output fell 47% at an annual rate in the second...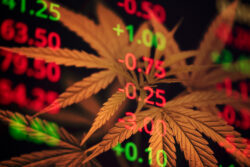 Our Money and Markets research analyst, Matt Clark, has kept you in the loop on dozens of stocks in just about every sector. He's covered precious metals, tech, solar and more. But we're excited to share his newest venture: the weekly Marijuana Market Update video....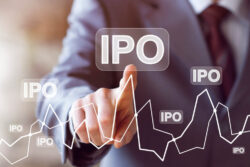 https://youtu.be/8UOEztKoIzs There's quite a bit going on, so let's get to the Money & Markets Week Ahead. The Federal Reserve stands ready to use its monetary "bazooka," if the U.S. economy needs it. Last week, Fed Chairman Jerome Powell said the central bank...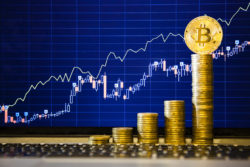 It seems almost naïve today, but in 2017 I believed that the bitcoin bubble was a sign that risk appetites were out of control and that the broader bull market in stocks was close to ending. The bitcoin bubble would burst, dampening animal spirits, and other risky...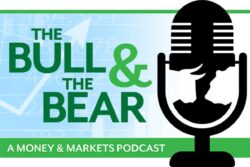 Just when it seemed like cryptocurrencies were finding a bit of market stability, bitcoin goes and changes the game. From its recent low of $4,970.70 in March — due to the coronavirus crash — to its price (as of Wednesday) above $11,000, its value has jumped more than...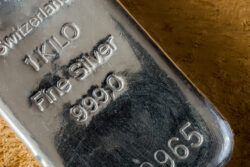 When it comes to safe havens, most investors think gold is king. But another metal has taken off in recent days. Silver gained almost 18% last week during its biggest weekly gain in 40 years. And the precious metal went on another tear Monday, rising around 7% to over...
Conquering the Market Starts Here ...
Don't get overwhelmed by the daily ups and downs of the stock market. Sign up for FREE access to our Money and Markets daily emails and take control of the markets!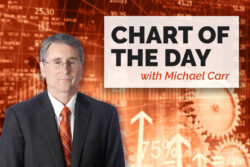 Years ago, inflation disappeared. That's what all the official data says. Consumer Price Indexes and other Federal Reserve measures show prices aren't rising. Economists look at data in charts like the one below. It shows the average price of a loaf of bread in the...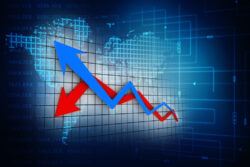 You might have noticed the price of gold spiking to new all-time highs lately. We've covered it quite a bit on Money & Markets, and the general consensus around here is that the barbarous relic is likely to go a lot higher. Investors view gold as an inflation...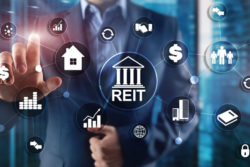 The COVID-19 pandemic has wreaked havoc on America's landlords. I never thought I would see a time in which real estate investment trusts (REITs) reported "percent of monthly rent collected" to their investors, but that's where we are today. Those trends are looking a...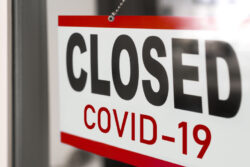 Business review site Yelp reports 132,580 businesses closed from March 1 to July 10: You can see in this chart that the number on the left-hand side had been higher. You would think that is a good sign. But it's misleading. When we first put the brakes on the economy,...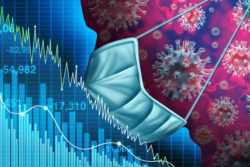 I'm being polite when I say that 2020 has been challenging. It's more accurate to say it's been a punch to the gut, particularly if your business centers on anything in the entertainment and leisure segment. When you hear that the COVID-19 pandemic "changed...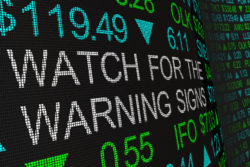 Emma's Note: Emma Walsh here, managing editor of the Diary. This guest edition comes from Bill's coauthor on The Bonner-Denning Letter, Dan Denning. Below, Dan shows us why the Federal Reserve's intervention in the corporate and government bond markets is increasing...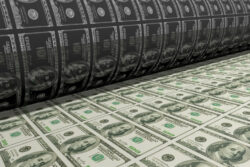 Federal Reserve Chair Jerome Powell and San Francisco Fed President Mary Daly both recently denied that the Federal Reserve's policies create economic inequality. Unfortunately for Powell, Daly and other Fed promoters, a cursory look at the Fed's operations shows that...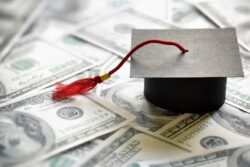 I have babies on the brain today. If all goes as planned, my daughter will be born in a little less than a month. This isn't my first rodeo. I already have two sons. So I'm used to a little chaos in my life. But the planner in me is already looking out 18 years to...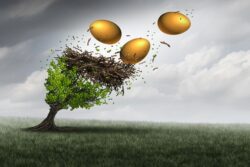 I don't like to pick online fights. There's far too much of that going on these days. But I was ready for digital fisticuffs after reading what may be the worst financial advice ever today. And I'd be doing the world a disservice by not pointing it out. Writing for...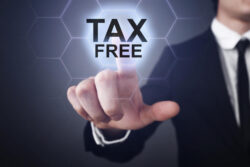 I hate paying taxes. I hate it to the point of getting ideological about it, and I do everything legally possible to reduce my tax footprint. I make the maximum contribution allowed to my 401(k) every year. I dump money into a Health Savings Account. And I keep track...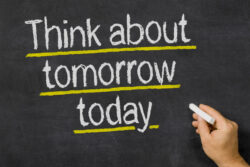 Saving enough for retirement is one of the most important goals you'll ever set. When figuring out how much we need to save, we see big numbers like: $500,000 $1 million $2.5 million But you have to keep your own life situation in mind when creating your retirement...
One of the most important decisions you make in retirement is when to claim Social Security. You can boost your monthly checks by around 30% if you file at age 70. On the other hand, filing at 62 (the earliest eligible age) will cut your benefits permanently by around...
Retiring is a little like having children. If you wait for the right time, it will never happen. I say this as I have two children of my own with a third on the way shortly. The middle of a pandemic-related recession isn't an ideal time to be growing a family. It's...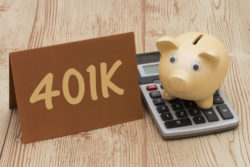 Have you looked at your 401(k) lately? No, I'm not talking about checking the balance as the stock market swings to-and-fro. What I mean is: Do you have a real 401(k) strategy? Many don't. I'll admit I was guilty of this for a long time. I thought simply meeting my...