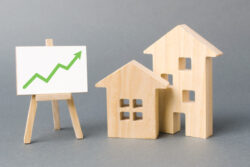 I face a dilemma. I've gone back and forth on this over the past few months, but I'm ready to sell my house in Dallas. With three kids, my family has outgrown it. It's also an older property. It needs to be remodeled, but I lack the patience to get through that...
Money & Markets Watchlist
Create and track your own list of stock investments. Track the performance of up to 50 stocks. Just login or create an account to get started.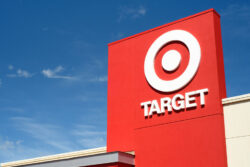 I've been tracking the retail trend after I noticed a flood of customers at all my local spots. Everywhere I went … from the drug store to the grocery store … had full parking lots. Once inside, they were all packed with fellow customers. It's almost like the COVID-19...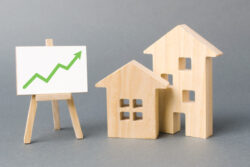 I face a dilemma. I've gone back and forth on this over the past few months, but I'm ready to sell my house in Dallas. With three kids, my family has outgrown it. It's also an older property. It needs to be remodeled, but I lack the patience to get through that...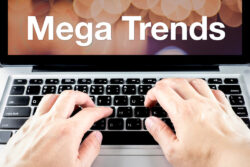 By now, you know I'm a "trend guy." I build systems that identify emerging trends, and then I ride those trends higher until they reach their logical conclusion. And then I move on to the next trend … rinse and repeat. I was thinking about this when I read about an...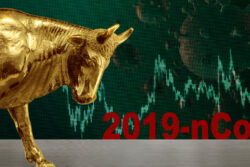 This week I highlight two hot stocks from my Winning 75 list. These are stocks that have a clear Profit Trigger to watch and that I trade around in the Quick Hit Profits research service. Every earnings season there's a whirlwind of news for the market to adapt to....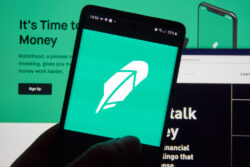 It's official. Robinhood Markets Inc. (Nasdaq: ) is a public company following its initial public offering (IPO) on Thursday. You can now trade the broker of choice for many meme-stock traders. If you have a Robinhood account, you can do...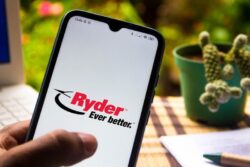 If I ever get burned out as a portfolio manager, I may start a new life as a trucker. After taking a long road trip across the northern Peruvian desert with my two sons screaming at each other, my wife screaming at them to stop screaming, and our 11-month-old baby...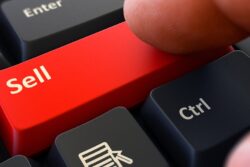 Hands up if you've heard of the Strategy Shares Nasdaq 7Handl Index ETF (Nasdaq: ).  Right. I thought not. And I can't blame you for overlooking this one. It's a relatively obscure ETF, with a bit over $700 million invested across a...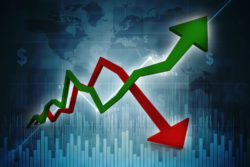 Recent data indicates that President Joe Biden's approval numbers are declining. The stock market says this shouldn't be the case. According to The Hill, Biden's approval rating is "fairly solid early in his administration, but there are some warning signs. Just as...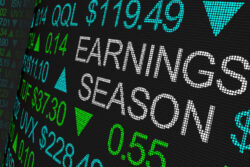 No one has an earnings crystal ball, least of all Wall Street traders and analysts. But every quarter, Wall Street tries to flex its muscles by forecasting a company's quarterly performance and suggesting how you should trade based on those estimates. In this episode...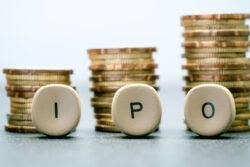 Money & Markets Week Ahead for the week of August 2, 2021: A backyard BBQ staple will hit the market when the Weber IPO prices in the next few days. I also preview General Motors Co.'s (NYSE: ) upcoming earnings call. Here's more of...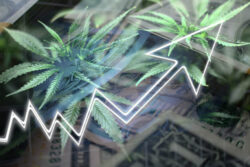 In today's Marijuana Market Update, I discuss the benefits of federal legalization to investors like us and provide an update on our new Money & Markets Cannabis Index. So, let's start today with legalization. Legalization Talks: Effect on Investors and Cannabis...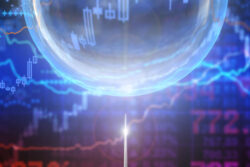 I don't do market forecasts. Sure, I have an idea of what I expect the market to do and a plan to invest accordingly (as well as a plan B in the event the market throws me a curveball). But I don't like wasting precious mental energy on something that I can't control....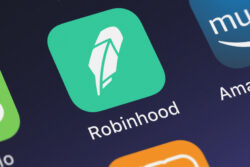 Money & Markets Week Ahead for the week of July 28, 2021: Earnings season is in full swing again. I break down expectations for tech giant Apple Inc. (Nasdaq: ). I also provide some insight into the much-anticipated Robinhood IPO...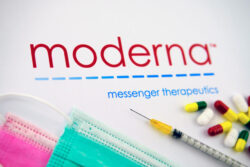 You might have seen the news that Moderna Inc. (Nasdaq: ) joined the S&P 500 this week. This is a huge deal. Being admitted to the world's premier blue-chip stock index is a sign that a company has "made it." When you're in the...
Conquering the Market Starts Here ...
Don't get overwhelmed by the daily ups and downs of the stock market. Sign up for FREE access to our Money and Markets daily emails and take control of the markets!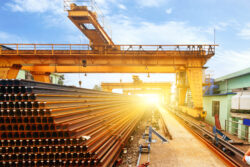 I've written before about the importance of the monthly durable goods report. It's one of the few economic reports that is forward-looking. Formally known as the monthly report from the Census Bureau on new orders for durable goods, this data offers insights into what...
Unemployment is relatively high, and job growth is sluggish. Getting Americans back to work is important from an economic perspective. Employees produce stuff in the economy, earning wages for their efforts and using those wages to buy stuff that others produced....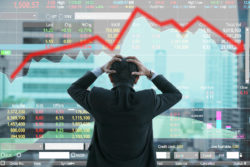 It's time for investors, and consumers, to think about the 1970s. That was a decade of turmoil. It was also when the economy became a central theme of the evening news, with the Misery Index playing a pivotal role. In 1971, President Nixon severed the link between the...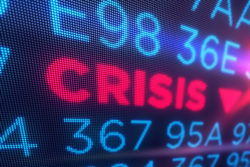 Warren Buffett once said that it's good for investors to be "fearful when others are greedy, and greedy when others are fearful." That's great advice, but many investors struggle to quantify fear and greed. Some use data from surveys. Others evaluate the tone of the...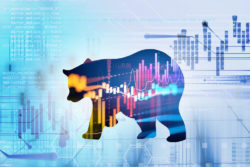 The latest inflation report confirms what we all know: Prices are rising rapidly. Federal Reserve officials tell us inflation pressures are transitory. Many commentators on business news channels tell us inflation is something to worry about. The debate is, in some...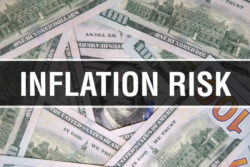 Inflation is rising no matter what the experts tell us. The latest data shows that the consumer price index (CPI) rose 5.4% in June, the largest year-over-year increase since August 2008. The Bureau of Labor Statistics sounded like the police officer at the crime...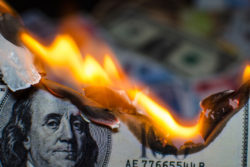 One of the Federal Reserve's primary goals is to minimize inflation. It tries to meet that goal by managing the amount of circulation and using interest rates to help define the investment environment. Right now, interest rates are low. That should encourage...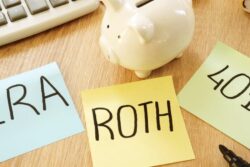 I've got retirement on my mind for this edition of Investing With Charles. Today, I want to help you figure out which account is the best fit for you: a traditional 401(k) or a Roth 401(k). Right now, I'm enjoying the quiet Pacific breeze on my family's ranch in...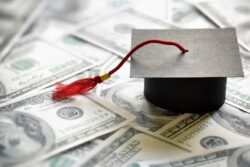 My daughter's first birthday is fast approaching, but I'm already thinking way ahead. It's been a whirlwind of a year, and in my limited quiet time I like to hunker down and make sure we are on track when it comes the future for her and her two brothers. The planner...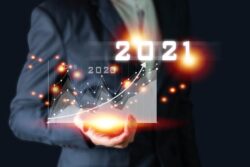 We're into the second half of 2021, so it's time to take a moment to look at your financial goals for the year. Of course, it's hard to meet your goals if you haven't defined them. But it isn't too late to tackle that now. You still have nearly six months. So, let's...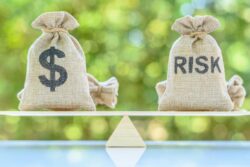 The building collapse in Surfside, Florida, was horrifying to see. My heart goes out to all of the families affected. You would expect that in a country as developed as ours, a building collapse isn't a risk you'd need to consider. I'm not the only person now looking...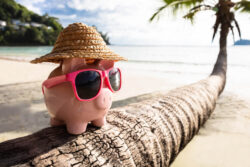 America kicks off its birthday celebration weekend today. The markets might be the last thing on your mind right now — but not so fast.  We're in the market's summer doldrums, and it pays to take advantage of slower moments like these. Traders like my colleague Adam...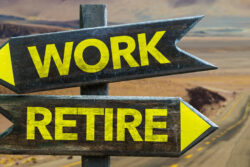 My friend John recently turned 70. He works part-time as a bagger at the Kroger about a mile from my house. Now, before you draw conclusions, John has plenty of cash in the bank. He had a successful career as an accountant and is financially secure. He retired a few...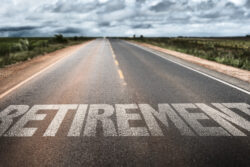 Here's a fun fact: The front end of the millennial generation is turning 40 this year. That's right. The Peter Pan generation that seemed destined to never grow up will soon be over the hill. They aren't Starbucks baristas crashing on their buddies' couches anymore....