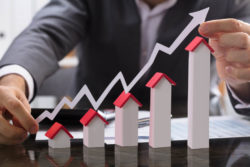 Real estate is on fire. It's a seller's market as supply is far outpaced by demand in the housing market. And demand for real estate stocks is also on the rise. Buying actual real estate is difficult and comes with a lot of red tape. Loans. Taxes. Appraisals....
Money & Markets Watchlist
Create and track your own list of stock investments. Track the performance of up to 50 stocks. Just login or create an account to get started.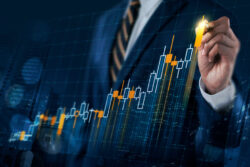 On the surface, Intel Corp. (Nasdaq: ) and Dollar Tree Inc. (Nasdaq: ) don't have much in common. One is a high-tech chip maker. And one is a low-tech discount retailer. When you scratch just a bit below...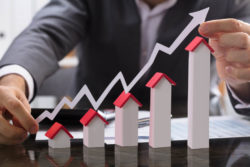 Real estate is on fire. It's a seller's market as supply is far outpaced by demand in the housing market. And demand for real estate stocks is also on the rise. Buying actual real estate is difficult and comes with a lot of red tape. Loans. Taxes. Appraisals....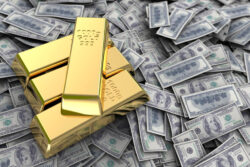 You know my shtick. I love a high dividend. But ultimately, dividend growth is more important over time. Without consistent dividend growth, you're losing ground to inflation year after year. Over a short time horizon, you might not notice. But your retirement could...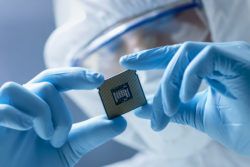 I religiously follow technology news. I'm not looking for the latest gadgets. I'm looking for tech companies with profit potential. If you've been following financial news, you know there is a bit of panic when it comes to tech. There is a semiconductor shortage...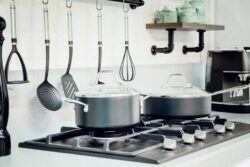 I love to cook. After a hard day at work, it's relaxing to mix ingredients, concoct new recipes and watch my family enjoy what I have created. I'm not a Top Chef by any stretch of the imagination. But I get a lot out of cooking. During the COVID-19 pandemic, eating at...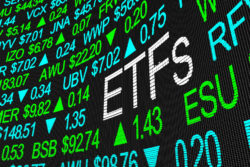 The 2020 coronacrash marked a turning point for small-cap value stocks. In the two years prior to the February 19, 2020 "top," the SPDR S&P 500 Growth ETF (NYSE: ) trounced the returns of the SPDR S&P 600 Small-Cap Value ETF...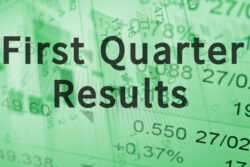 April means we get earnings reports for the first three months of the year. And the first major companies up are the bank stocks… Over a dozen bank stocks are set to report earnings this week, including giants Bank of America Corp. (NYSE: [rwc_multi_symbol...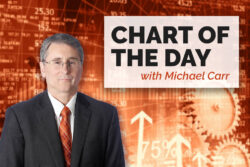 President Joe Biden plans to raise gas prices. That's not exactly what he said this week, but his Afghanistan withdrawal will lead to higher gas prices. Biden is withdrawing from the country by September 11, and other countries with troops in Afghanistan are expected...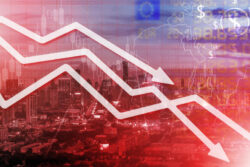 Moving averages (MAs) are a popular technical indicator. They are widely used to define whether we're in an uptrend or downtrend. A moving average is an average of the closing prices. It moves with the data and always uses the most recent closes. For example, a...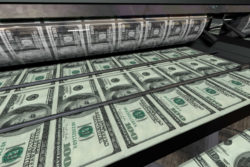 Last week I wrote about how smart money is buying gold. This is based on data from the futures market, where large traders are required to report their positions every week. But it's not just gold. Smart money is buying other commodities. And, as consumers know,...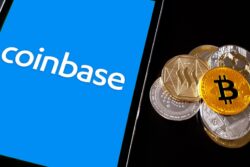 It's a huge week for initial public offerings as one of the largest IPOs to date is expected to be priced. Investors will also get a look at the strength of the U.S. housing market. Here's more of what to look for in the week ahead on Wall Street: Coinbase IPO: What...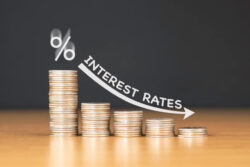 After watching interest rates rise, a lot, off the coronacrash bottom, folks wonder: "What happens if they keep rising?" But I think: "What if they start to fall again?" See, my technical analysis of the 10-year Treasury rates suggests the recent climb has gone too...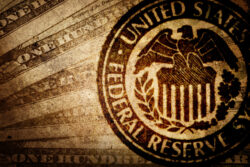 Old traders like to say: "Don't fight the Fed." This could be the most important factor in the stock market right now. This saying means that the Federal Reserve is strong enough to drive trends in the stock market. When the Fed is following an easy money policy,...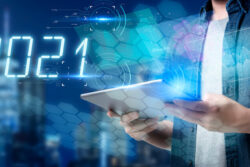 Diversification is a cornerstone of the investment strategies of many investors. To diversify a portfolio, investors, in effect, spread their bets. In practice, this means buying some tech stocks, some homebuilders and buying stocks in various sectors. There is logic...
Conquering the Market Starts Here ...
Don't get overwhelmed by the daily ups and downs of the stock market. Sign up for FREE access to our Money and Markets daily emails and take control of the markets!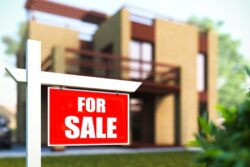 Bubbles require two pieces. First, the market must be experiencing rapid price gains. Second, these gains must be irrational. Rapid price gains explain why some analysts are concerned about a bubble in the housing market. Home prices, measured by the...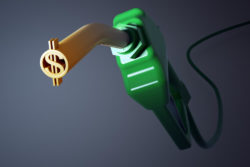 Vaccinations offer the promise of an economic recovery. When enough people receive their shots, we should know how the new normal looks. For now, it seems safe to assume that the new normal will be different than life before COVID-19. Some people will choose to...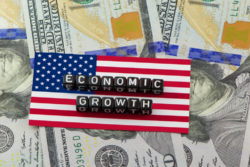 Jobs are coming back as the economy continues to recover from last year's economic shutdowns. At least that's what the data says. But the data might simply be showing recovery because last year was so bad. Help wanted ads have always been a leading indicator of...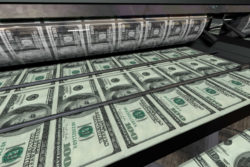 As the global economy grows increasingly connected, the risk of contagion is growing — meaning investors should pay attention to emerging economies. Right now, risks are growing in those markets. Emerging markets are those with globally average incomes. They fall...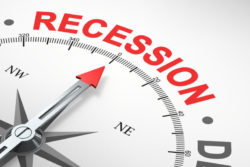 Every month, headlines summarize employment data, inflation numbers and other economic data. Only the most popular economic reports make the news. Other announcements are followed only by economists and investors looking for potentially profitable insights or to avoid...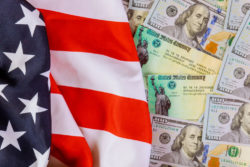 Congress recently approved $1.9 trillion in new stimulus spending to help individuals and businesses adversely affected by economic shutdowns. Data suggests the spending might not be needed. As a group, households are doing fairly well despite what the headlines...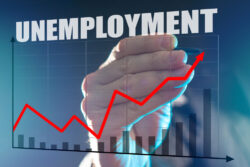 Before Jerome Powell became Chairman of the Federal Reserve, the goal of Fed policy was clear. In 1955, Chairman William McChesney Martin explained: "The Federal Reserve … is in the position of the chaperone who has ordered the punch bowl removed just when the party...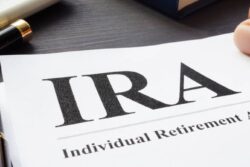 We have about a month until tax returns are due. It's time to make those last-minute tax moves. Naturally, one of the best (and easiest) moves to make is to top up your IRA or Roth IRA for the year. For tax year 2020, you can contribute up to $6,000 to an IRA or Roth...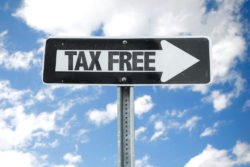 Last week I shared some of my favorite ways to take an ax to your tax bill. And the good news, of course, is that we have an extra month to do it. The IRS extended the tax filing deadline to May 17. We're all obligated to pay income taxes. It is, alas, the price we...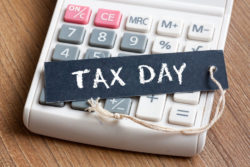 You might have seen the news that the federal income tax filing deadline was extended to May 17. If you're like me — it still feels like mid-January, and I'm wondering where the past two months went — that's good news. It gives us a little more time to do some...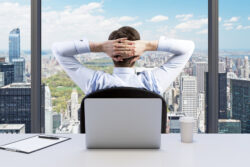 Once in a while, I read something that I wish I had said myself. https://twitter.com/BrianFeroldi/status/1368664500849635328 To summarize Brian Feroldi's tweet, the correction we've seen in tech and growth stocks might be finished. Or, for all we know, this may be a...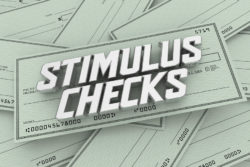 Chances are good you'll get a stimulus check in the coming days. Nearly 160 million Americans can expect checks of up to $1,400 after President Joe Biden signed off on the latest $1.9 trillion COVID-19 relief package recently. I don't know how much sense the stimulus...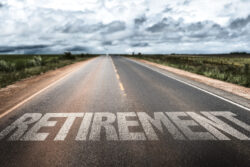 Warren Buffett recently issued Berkshire Hathaway's (NYSE: ) annual letter. And as with every edition the Oracle of Omaha has penned over his six decades at the helm, you can bet that millions of investors are picking over every word...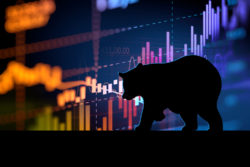 The market "always" rises 8% to 10% per year over time. You've heard that for most of your adult life. You've read it in glossy financial planning literature your financial advisor gives you. You've seen it in Vanguard mutual fund commercials. The problem with the...