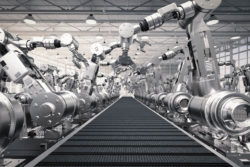 Robotics stocks are a great way to buy into a technology that is growing rapidly. Innovation has moved a little slower in the last several months, thanks to the COVID-19 pandemic. Sure, new phones and computers continue to come to market, but the elements that power...
Money & Markets Watchlist
Create and track your own list of stock investments. Track the performance of up to 50 stocks. Just login or create an account to get started.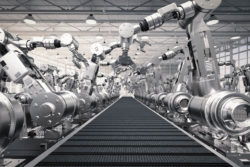 Robotics stocks are a great way to buy into a technology that is growing rapidly. Innovation has moved a little slower in the last several months, thanks to the COVID-19 pandemic. Sure, new phones and computers continue to come to market, but the elements that power...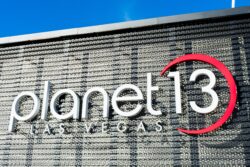 This week, I researched a cannabis stock several of you have asked about: Planet 13 Holdings Inc. (OTC: ). Thanks to Vanya, Brent and Armando for asking us to take a look at this stock! I'll start with what Planet 13 does. About Planet...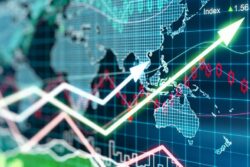 If you've ever heard a voice in your head, like a little devil on your shoulder, softly coaxing you: "C'mon, man, you're American! Invest in American companies, my dude!" … then you're like the majority of investors. Home country bias is a "mental glitch" that plagues...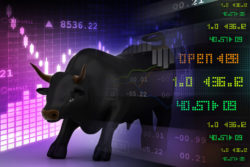 When it comes to investing, you may be tempted to follow the "Big Money" moves. And why not? Hedge fund managers make big bucks to find the best ways to invest billions of dollars. A savvy investor may find success in executing these strategies on a smaller scale....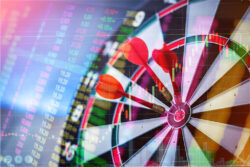 It's been a long time since I've played basketball or any other sport with another human. Because of COVID-19 lockdowns, a majority of folks are staying inside or moving in limited circles. "Cabin fever" is a gross understatement. Just the other day, some neighbors...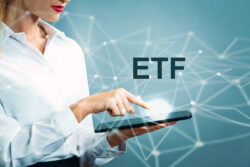 Last Friday, I wrote a piece comparing the individual stock holdings of two sector ETFs (exchange-traded funds). As my team and I prepared the piece for publication, my editor commented: "Can we add more info? Why should our readers care about ETFs?" She was right,...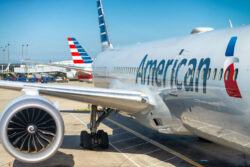 The pandemic hasn't been kind to the airlines. Flights have been operational for months now with few restrictions, but passenger volume is a fraction of what it was last year. Data from the Transportation Security Administration (TSA) showed an average of 822,310...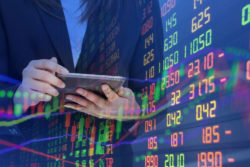 Money & Markets' Week Ahead for the week of October 26, 2020: Big tech earnings and more. This week is a huge week for corporate quarterly earnings reports. I'll get to that in a bit. We also have another sizable initial public offering (IPO) set to launch later...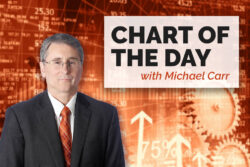 Earlier this year, every analyst on CNBC, CNN or any other news network relied on the same word to explain the economy or stock market. What happened was "unprecedented." Historians know that nothing is truly unprecedented. However, they don't always have data to back...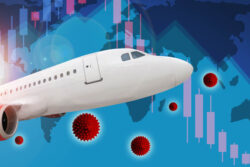 Money & Markets Week Ahead for the week of October 18, 2020: The airline business has not had a good year. And it's not likely to get much better. I'm going to give you my thoughts on a pair of airline giants who report earnings this week as well as talk about...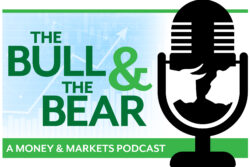 In this week's episode of The Bull & The Bear, let's take a look at two small-cap stocks. A lot of new investors try to swing for the fences when they first start trading. They try to find the biggest name they know and invest in it with hopes of massive returns —...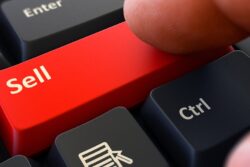 While there may be some theatrics on election night and the days that follow, I'm not expecting the winner of the upcoming presidential election to matter all that much to the market's performance. As I wrote back in August, the S&P 500's historical performance...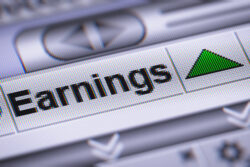 Money & Markets Week Ahead for the week of Oct. 12, 2020: This is a big week for investors as the financial sector kicks off third-quarter earnings season on Tuesday. No earnings are scheduled for Monday due to the Columbus Day holiday. Here are some things...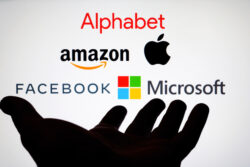 Bespoke Investment Group noted earlier this week that the mega-cap tech stocks that have dominated this bull market are showing signs of weakness. Apple Inc., Amazon.com Inc., Facebook Inc., Alphabet Inc. and Microsoft Corp. are all below their 52-week averages....
Conquering the Market Starts Here ...
Don't get overwhelmed by the daily ups and downs of the stock market. Sign up for FREE access to our Money and Markets daily emails and take control of the markets!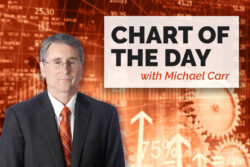 Data from the Census Bureau surprised investors last week. In September, retail sales increased for the fifth month in a row and reached a new all-time high. Compared to a year ago, sales were up 5.4%. Retail Sales Surge Almost every retail category was higher. Online...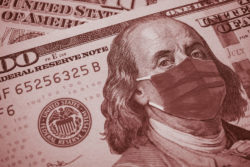 Sometimes a picture is worth a thousand words. Good morning pic.twitter.com/UZOcR2yGVd — StockCats (@StockCats) October 9, 2020 It seems that hope for a stimulus bill is what keeps us plodding along. The COVID-19 pandemic took a wrecking ball to the economy. GDP...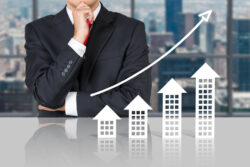 It seems that most of the Twittersphere has been focused this week on Tuesday's presidential debates. Let's steer clear of that one… Instead, I wanted to talk about something positive. August saw the biggest gain in home prices across the country since September 2013;...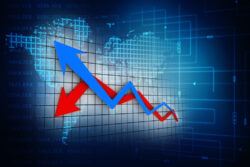 You might have noticed the price of gold spiking to new all-time highs lately. We've covered it quite a bit on Money & Markets, and the general consensus around here is that the barbarous relic is likely to go a lot higher. Investors view gold as an inflation...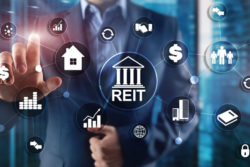 The COVID-19 pandemic has wreaked havoc on America's landlords. I never thought I would see a time in which real estate investment trusts (REITs) reported "percent of monthly rent collected" to their investors, but that's where we are today. Those trends are looking a...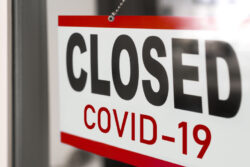 Business review site Yelp reports 132,580 businesses closed from March 1 to July 10: You can see in this chart that the number on the left-hand side had been higher. You would think that is a good sign. But it's misleading. When we first put the brakes on the economy,...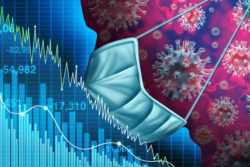 I'm being polite when I say that 2020 has been challenging. It's more accurate to say it's been a punch to the gut, particularly if your business centers on anything in the entertainment and leisure segment. When you hear that the COVID-19 pandemic "changed...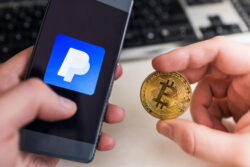 I always liked the idea of bitcoin. The concept of an independent currency outside of the government-controlled financial system was appealing. It felt like sticking it to the Man. But the reality of it was a little too messy. Using bitcoin or other cryptocurrencies...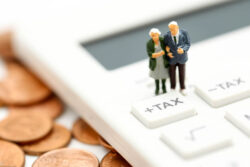 As the 2020 presidential election draws near, it's common for candidates' policy plans to garner scrutiny. This week, former Vice President Joe Biden's tax plan got the spotlight. Biden is leading in many polls, but anything can happen. As we saw four years ago, polls...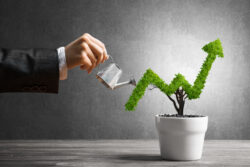 I'll admit, back in March, when the pandemic exploded and we started shutting the world down, I was terrified. But it wasn't the virus I was concerned with. It was the potential loss of my livelihood. With the stock market swirling down the drain, I envisioned myself...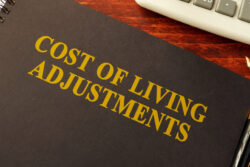 Retirees, get ready! Social Security's cost-of-living adjustment (COLA) is set for 2021. Your regular monthly benefits will increase to compensate for inflation. Except they won't. The Social Security COLA is only 1.3% for next year, which works out to an extra $20...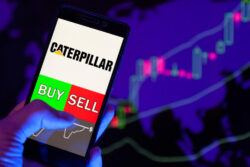 As we hit the homestretch of 2020, it's time to start looking ahead to 2021. Technology and the "stay-at-home" economy have dominated investing in 2020. Companies that helped life carry on during the pandemic were rewarded. Next year, the focus will shift to...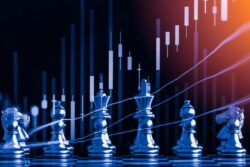 If you are like most investors, you'll hold dozens of stocks for years at a time. It's the traditional buy-and-hold approach. To figure out your returns for any given year, you'd have to average each of those returns to get the gains for the year. That's the number...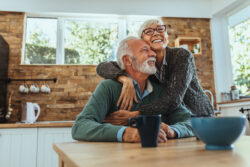 My wife quit working when our kids were born. That is, she quit going to the office. Being a mom is definitely work. But while she's not gainfully employed, we still actively contribute to her retirement savings via a spousal IRA. And if you're looking to turbocharge...