Conquering the Market Starts Here ...
Our experts do the work to make investing safe and profitable for you.
Sign up for FREE access to our Money & Markets daily emails and take control of the Markets!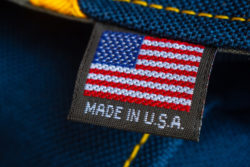 There's quite a bit going on, so let's get to the Money & Markets Week Ahead. The Federal Reserve Bank of Philadelphia will release its monthly manufacturing index Thursday morning. The index measures the changes in business growth covering Pennsylvania, New...
Money & Markets Watchlist
Create and track your own list of stock investments. Track the performance of up to 50 stocks. Just login or create an account to get started.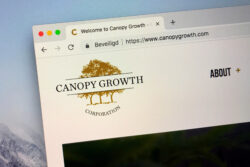 Research analyst Matt Clark has been digging into cannabis stocks after recent earnings reports. He's back with your latest Marijuana Market Update video! Thanks to Benjamin and Mike, who asked Matt to cover the stock he ran through Adam O'Dell's Green Zone stock...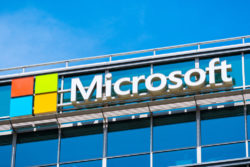 Scott Fitzgerald wrote that "there are no second acts in American lives." With precious few exceptions, that tends to be the case in technology stocks. For every Apple (Nasdaq: ) that manages to redefine itself, there are dozens if not...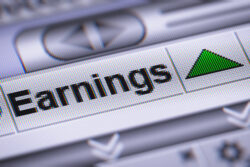 Earnings season is like being in the playoffs, but for the stock market. Every three months, companies give a report on how well their operations are doing. They post their earnings, revenues and guidance along with an interview with their CEO. This puts companies on...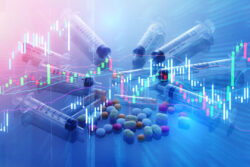 Thanks to the coronavirus pandemic, health care dominates the headlines day in and day out. We're inundated with stats on how many are infected and, unfortunately, how many have died as a result. But even before COVID-19, Americans spent around $10,000 per year on...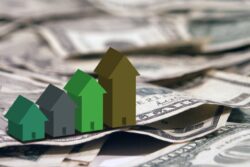 Whether it's a mansion, a tiny house, a condo in a bustling metropolis or a cabin in the woods, everyone has a dream home. When we're ready to pull the trigger and buy a home, we start shopping with that image in mind. But in a lot of cases, that dream house just...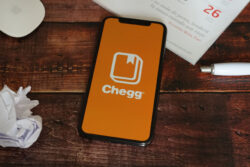 Kids across America are getting ready to start school, be it in person or — more likely these days — via a remote learning program. In the spirit of back-to-school, let's take a look at Chegg Inc. (NYSE: ). It's an education technology...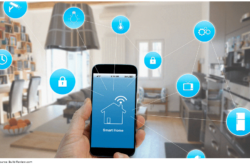 Garage doors that can detect your car approaching. Lights that automatically turn on when the sun sets. Sensors that alert you when...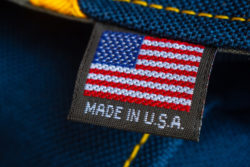 There's quite a bit going on, so let's get to the Money & Markets Week Ahead. The Federal Reserve Bank of Philadelphia will release its monthly manufacturing index Thursday morning. The index measures the changes in business growth covering Pennsylvania, New...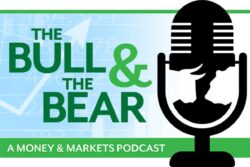 If there's a sector of the stock market driven by outside forces like politics and news headlines, it's health care. That holds even more truth today as the coronavirus pandemic dominates the news cycle. At the end of 2019, the health care sector of the stock market...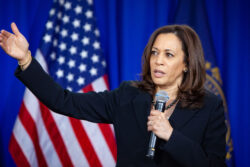 Well, it's official. California Senator Kamala Harris is Joe Biden's running mate and vice presidential candidate. I steer clear of politics on Money & Markets. If there was an option to "tar and feather them all" on the ballot, I would be first in line to vote....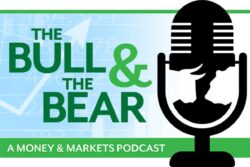 In the stock market, trends can tell a story. Trends can be at the heart of a trading strategy. They can tell you whether a stock is heading up or down. Trends can also be used as a factor to determine whether it's a good time to buy or sell. Recently, a major index...
Of all social media platforms, Twitter is the most visible. It's the platform of choice for presidents, journalists and celebrities. And it's designed to stir up controversy. Yet for all the noise, Twitter Inc. (Nasdaq: ) is still a small...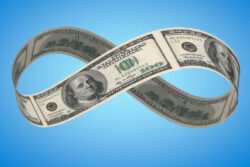 I've made no secret of the fact that I think the U.S. stock market is pricey. And it's only gotten pricier over the past five months. Outside of the 1990s tech bubble, this is the most expensive the S&P 500 has ever been as measured by the cyclically-adjusted...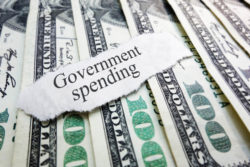 In June, the federal budget deficit was $864 billion — larger than the entire budget deficit for all of 2017 or 2018. To put a finer point on it, the federal budget deficit in June 2019 was just $8 billion. On Wednesday, the Congressional Budget Office (CBO) is...
Conquering the Market Starts Here ...
Don't get overwhelmed by the daily ups and downs of the stock market. Sign up for FREE access to our Money and Markets daily emails and take control of the markets!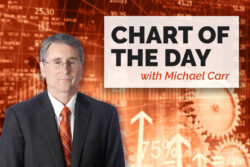 This week confirmed that inflation is making a comeback. Official data showed the consumer price index (CPI) rose 0.6% in July. It increased by the same amount in June. CPI measures what consumers pay for everyday items including food, gas, clothing and electricity....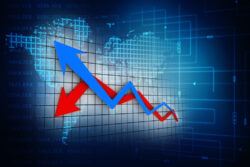 You might have noticed the price of gold spiking to new all-time highs lately. We've covered it quite a bit on Money & Markets, and the general consensus around here is that the barbarous relic is likely to go a lot higher. Investors view gold as an inflation...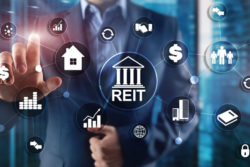 The COVID-19 pandemic has wreaked havoc on America's landlords. I never thought I would see a time in which real estate investment trusts (REITs) reported "percent of monthly rent collected" to their investors, but that's where we are today. Those trends are looking a...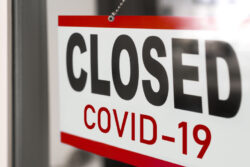 Business review site Yelp reports 132,580 businesses closed from March 1 to July 10: You can see in this chart that the number on the left-hand side had been higher. You would think that is a good sign. But it's misleading. When we first put the brakes on the economy,...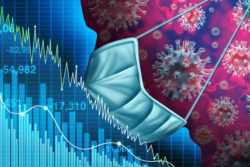 I'm being polite when I say that 2020 has been challenging. It's more accurate to say it's been a punch to the gut, particularly if your business centers on anything in the entertainment and leisure segment. When you hear that the COVID-19 pandemic "changed...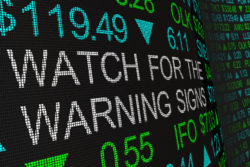 Emma's Note: Emma Walsh here, managing editor of the Diary. This guest edition comes from Bill's coauthor on The Bonner-Denning Letter, Dan Denning. Below, Dan shows us why the Federal Reserve's intervention in the corporate and government bond markets is increasing...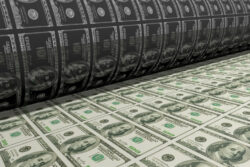 Federal Reserve Chair Jerome Powell and San Francisco Fed President Mary Daly both recently denied that the Federal Reserve's policies create economic inequality. Unfortunately for Powell, Daly and other Fed promoters, a cursory look at the Fed's operations shows that...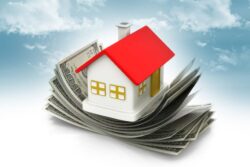 I'm refinancing my house. The process is a beat down. The mortgage broker now knows more about my personal finances than my wife does. But with rates where they are today, it was worth it to me. My refinance rate is less than 3%. I was paying 4% before, which is still...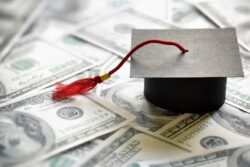 I have babies on the brain today. If all goes as planned, my daughter will be born in a little less than a month. This isn't my first rodeo. I already have two sons. So I'm used to a little chaos in my life. But the planner in me is already looking out 18 years to...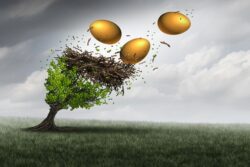 I don't like to pick online fights. There's far too much of that going on these days. But I was ready for digital fisticuffs after reading what may be the worst financial advice ever today. And I'd be doing the world a disservice by not pointing it out. Writing for...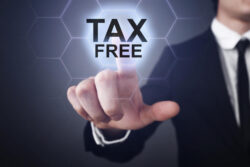 I hate paying taxes. I hate it to the point of getting ideological about it, and I do everything legally possible to reduce my tax footprint. I make the maximum contribution allowed to my 401(k) every year. I dump money into a Health Savings Account. And I keep track...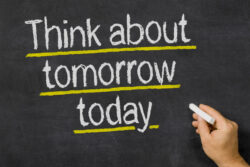 Saving enough for retirement is one of the most important goals you'll ever set. When figuring out how much we need to save, we see big numbers like: $500,000 $1 million $2.5 million But you have to keep your own life situation in mind when creating your retirement...
One of the most important decisions you make in retirement is when to claim Social Security. You can boost your monthly checks by around 30% if you file at age 70. On the other hand, filing at 62 (the earliest eligible age) will cut your benefits permanently by around...
Retiring is a little like having children. If you wait for the right time, it will never happen. I say this as I have two children of my own with a third on the way shortly. The middle of a pandemic-related recession isn't an ideal time to be growing a family. It's...