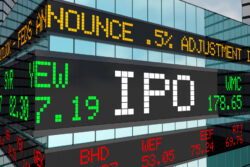 Here we go with another edition of the Money & Markets Week Ahead, where we help you prepare for what's hitting financial markets soon. It's a big week for initial public offerings (IPOs) as another highly-anticipated company prepares to go public. Investors will...
Money & Markets Watchlist
Create and track your own list of stock investments. Track the performance of up to 50 stocks. Just login or create an account to get started.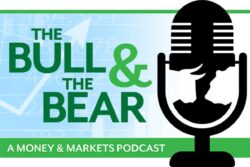 The communication services sector of the S&P 500 is doing one thing it hasn't done since late October 2016: Beat its parent index. In fact, since 2017, the S&P 500 has returned 10.8% compared to the sector's return of just 8.9%. But if you look at the indexes...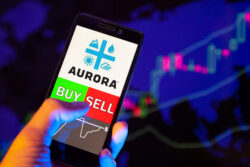 Every week, my team and I ask you to send us feedback, request cannabis stocks to cover and more on our YouTube channel. Massive thanks to friend of the podcast Chris, who commented on last week's Marijuana Market Update video: Chris, absolutely! This week, the focus...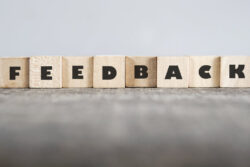 We are always looking for ways to improve Money & Markets as your go-to source for investing. And that's part of the reason we launched this new "Feedback Friday" feature. We want to hear from you on how we can make Money & Markets even better. And this gives...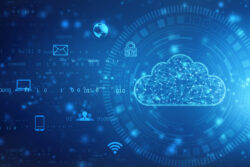 Buying an exchange-traded fund (ETF) can be a great way to gain diversified exposure to a specific sector, industry group or investment "theme." You can buy a whole basket of individual stocks with just one click of the mouse (or tap of the finger). For instance, in...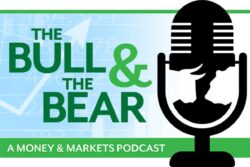 I'm kind of a data geek. Ever since I was a budding sports reporter in high school, I've always liked being able to use data and numbers to tell a story. But the one thing about data and numbers is that they can change. It means that a story told in March can be...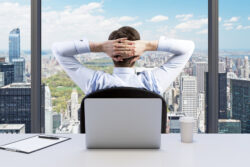 Let's celebrate another subscriber's investing victory with this week's installment of "Success of the Week!" With the threat of COVID-19 still looming across the United States and pressure mounting for a safe, affordable cure, many are looking to biotech for answers....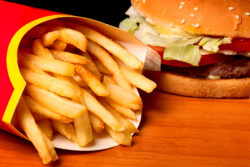 High dividend yields are seductive. They can also be a siren song for income investors who buy in, only to get crushed when the high yields prove to be a value trap. Of course, not all high yields are a warning sign, and I regularly recommend high-yielders....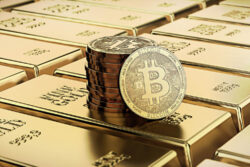 Wow, the Bank of England discussing negative interest rates. If they adopt this, they would be paying you to borrow. You couldn't buy a better advertisement for #Bitcoin but u can take their money and go long bitcoin 😂🚀 https://t.co/Bjdos2Ml2l — Tyler Winklevoss...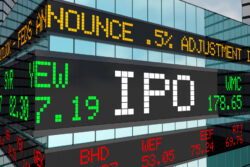 Here we go with another edition of the Money & Markets Week Ahead, where we help you prepare for what's hitting financial markets soon. It's a big week for initial public offerings (IPOs) as another highly-anticipated company prepares to go public. Investors will...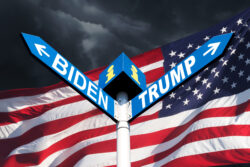 I wrote a couple of weeks ago that the outcome of the November election will matter a lot less to the stock market than most believe. Historically, the stock market has performed similarly, no matter which party controls the White House or Congress. Most annual...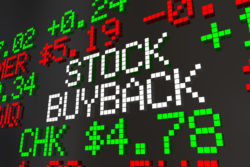 Michael Gayed, CFA, brought up an interesting point this week about share buybacks. YTD buy-backs have not created value for shareholders. Companies that have bought back at least 5% of outstanding shares in the last 12 months ($PKW) have underperformed $SPX and are...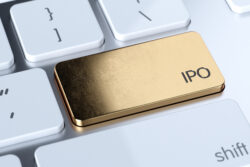 The week of September 14, 2020: This is a relatively light week for corporate earnings as the second-quarter earnings season winds down. One report to note is for Aspen Group Inc. (Nasdaq: ), which reports earnings on Monday. We...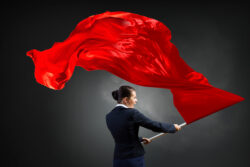 One of my favorite parts about working for Money & Markets is researching your requested cannabis stocks and running them through Adam O'Dell's Green Zone Ratings system. Research is important in this sector because, as I've mentioned, when comparing cannabis...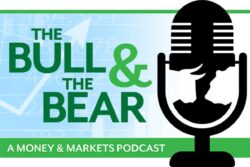 They have been around since the early 2000s, but special purpose acquisition companies (SPACs) have started to become all the rage in the field of initial public offerings. You see, in 2015, only 20 SPACs went public. That number jumped to 59 in 2019. Now, more SPACs...
Conquering the Market Starts Here ...
Don't get overwhelmed by the daily ups and downs of the stock market. Sign up for FREE access to our Money and Markets daily emails and take control of the markets!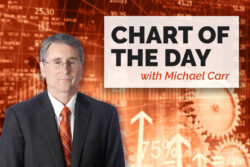 The Federal Reserve updated its economic projections this week. It confirmed what traders expected. The Fed plans to keep interest rates at zero at least through 2023. One analyst told CNBC this shows the helplessness of the Fed: "What they're saying is these are our...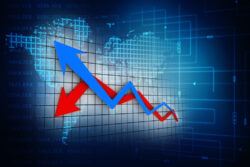 You might have noticed the price of gold spiking to new all-time highs lately. We've covered it quite a bit on Money & Markets, and the general consensus around here is that the barbarous relic is likely to go a lot higher. Investors view gold as an inflation...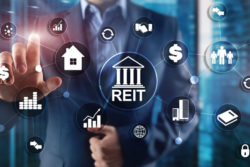 The COVID-19 pandemic has wreaked havoc on America's landlords. I never thought I would see a time in which real estate investment trusts (REITs) reported "percent of monthly rent collected" to their investors, but that's where we are today. Those trends are looking a...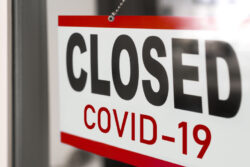 Business review site Yelp reports 132,580 businesses closed from March 1 to July 10: You can see in this chart that the number on the left-hand side had been higher. You would think that is a good sign. But it's misleading. When we first put the brakes on the economy,...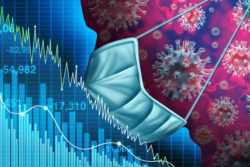 I'm being polite when I say that 2020 has been challenging. It's more accurate to say it's been a punch to the gut, particularly if your business centers on anything in the entertainment and leisure segment. When you hear that the COVID-19 pandemic "changed...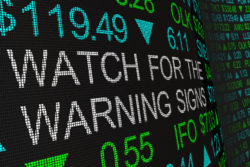 Emma's Note: Emma Walsh here, managing editor of the Diary. This guest edition comes from Bill's coauthor on The Bonner-Denning Letter, Dan Denning. Below, Dan shows us why the Federal Reserve's intervention in the corporate and government bond markets is increasing...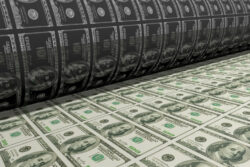 Federal Reserve Chair Jerome Powell and San Francisco Fed President Mary Daly both recently denied that the Federal Reserve's policies create economic inequality. Unfortunately for Powell, Daly and other Fed promoters, a cursory look at the Fed's operations shows that...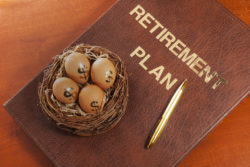 Around the office, people know me as the "income guy." A large share of my investment research is geared toward generating money you can use now. Capital gains (aka rising stock prices) are ultimately outside of your control. Stocks tend to rise over time, or at least...
You'll have to excuse me while I brag a little. My daughter Gabriela was born on Thursday and just came home from the hospital on Sunday. Mother and baby are doing great! My house is total chaos at the moment, serving as a nursery, an office and a school for my two...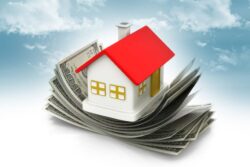 I'm refinancing my house. The process is a beat down. The mortgage broker now knows more about my personal finances than my wife does. But with rates where they are today, it was worth it to me. My refinance rate is less than 3%. I was paying 4% before, which is still...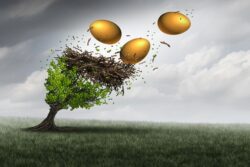 I don't like to pick online fights. There's far too much of that going on these days. But I was ready for digital fisticuffs after reading what may be the worst financial advice ever today. And I'd be doing the world a disservice by not pointing it out. Writing for...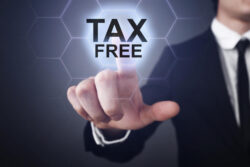 I hate paying taxes. I hate it to the point of getting ideological about it, and I do everything legally possible to reduce my tax footprint. I make the maximum contribution allowed to my 401(k) every year. I dump money into a Health Savings Account. And I keep track...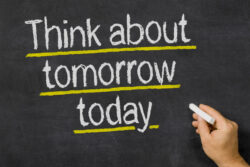 Saving enough for retirement is one of the most important goals you'll ever set. When figuring out how much we need to save, we see big numbers like: $500,000 $1 million $2.5 million But you have to keep your own life situation in mind when creating your retirement...
One of the most important decisions you make in retirement is when to claim Social Security. You can boost your monthly checks by around 30% if you file at age 70. On the other hand, filing at 62 (the earliest eligible age) will cut your benefits permanently by around...