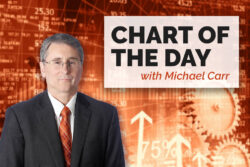 Economists tend to be confident. They develop theories to explain how the world works. Their models tell policymakers how to address unemployment and other important issues. This confidence extends to forecasts. Economists make bold forecasts, looking far into the...
Money & Markets Watchlist
Create and track your own list of stock investments. Track the performance of up to 50 stocks. Just login or create an account to get started.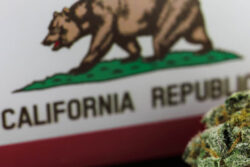 Some of you have asked me about  Subversive Capital Acquisition Corp. (OTC: ), a cannabis SPAC. This company's story has progressed in recent months, and I tell you all about it in the latest Marijuana Market Update. Subversive Capital...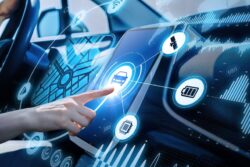 In this episode of The Bull & The Bear I want to talk about two EV stocks: Nikola Corp. (Nasdaq: ) and Nio Inc. (NYSE: ). Investors are monitoring one sector of the market — electric and self-driving...
November was an interesting month. Some stocks that have struggled the most in 2020 finally had their day in the sun. Battered value stocks showed signs of life for the first time in months. As a case in point, consider British American Tobacco PLC (NYSE:...
I have to admit that I'm not much of a gamer. I can type 100 words a minute on a laptop, but the coordination to operate a PlayStation 4 controller just isn't there. My thumbs don't work fast enough. But, it doesn't stop me from trying. When I have free time, I try to...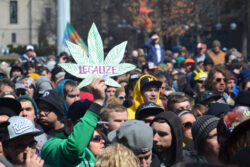 Happy Thanksgiving! I hope you're having a great holiday weekend. In this week's Marijuana Market Update, I zoomed out on the industry to look at states that are most likely to legalize cannabis in 2021 — and why I think that will happen early in the year. First,...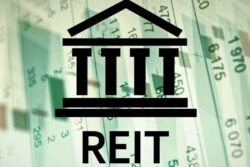 In this episode of The Bull & The Bear, Charles Sizemore and I tackle a different way to invest in real estate: REITS. Do you invest in property? Real estate companies? Construction? If so, you know that investing in real estate isn't easy. However, real estate...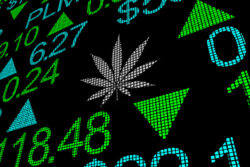 This week, I dip a deep dive on a cannabis stock many of you have requested: Cronos Group Inc. (Nasdaq: ). https://www.youtube.com/watch?v=e-4cAoSnAMw&t I looked at what the company does, its financials and its stock. About...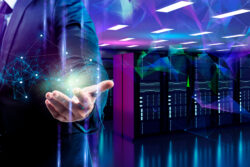 [UPDATE] — When I first published the article below, on September 15, 2020, I examined what bank stocks would look like under a Biden presidency as well as a Trump second term. And now we know the results of the election. So, with an incoming Biden administration, I'm...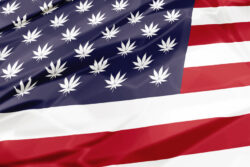 [UPDATE] — Cannabis stocks could have a big 2021 ... and not just because Democrats will control the White House and the presidency. As my friend and colleague Matt Clark has discussed in his Marijuana Market Update videos, the 2020 election reflected broad public...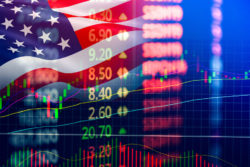 [UPDATE] — We have a much better idea now of what 2021 will look like than we did when I first wrote the article below, on August 22, 2020. In August, I advised: "A Joe Biden win would likely mean higher taxes for tech companies, particularly if the Democrats also...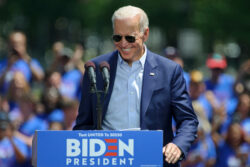 [UPDATE] — As I wrote on August 20 in the article below, we've survived what some called "the most important election in the history of the republic." Whenever I heard that quote, I thought of Adam Smith, the Scottish-born founder of economics. Following the British...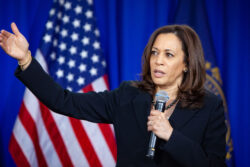 [Update] — It's over. The most cantankerous election in U.S. history is done, and we can get on with our lives. I may be the last American alive who actually believes in my grandma's advice to avoid discussing politics or religion at the dinner table. (Were my...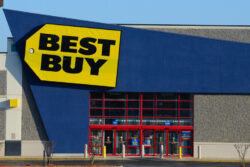 Money & Markets Week Ahead for the week of November 22, 2020: Here are a few things to look forward to during the run-up to Thanksgiving. Remember, the stock market will be closed on Thursday in observance of the holiday. The New York Stock Exchange and Nasdaq...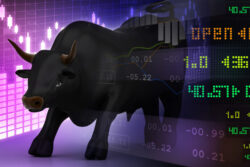 Michael Batnick, Director of Research at Ritholtz Wealth Management, tweeted a factoid about the current bull market that I wasn't sure I believed at first: The average stock in the S&P 500 is 91% higher than its 52-week lowhttps://t.co/33kqwvxUif — Michael...
Conquering the Market Starts Here ...
Don't get overwhelmed by the daily ups and downs of the stock market. Sign up for FREE access to our Money and Markets daily emails and take control of the markets!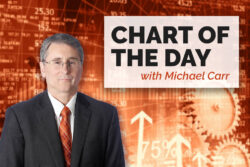 Economists tend to be confident. They develop theories to explain how the world works. Their models tell policymakers how to address unemployment and other important issues. This confidence extends to forecasts. Economists make bold forecasts, looking far into the...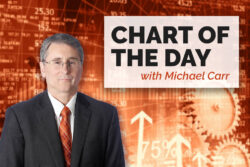 Right now, U.S. debt exceeds the size of the nation's economy. According to the Congressional Budget Office, total government debt is 100.1% of GDP. This level of debt is long associated with financial crises. Famously, among economists, Kenneth Rogoff and Carmen...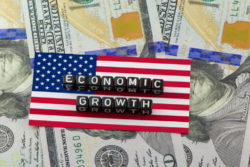 The advanced numbers for third-quarter gross domestic product (GDP) in the U.S. came out, and they were a doozy. Real GDP increased at an annual rate of 33.1% in the third quarter. Or did it? The devil is in the details here. By any account, it was a great quarter....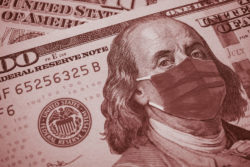 Sometimes a picture is worth a thousand words. Good morning pic.twitter.com/UZOcR2yGVd — StockCats (@StockCats) October 9, 2020 It seems that hope for a stimulus bill is what keeps us plodding along. The COVID-19 pandemic took a wrecking ball to the economy. GDP...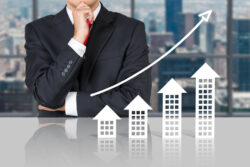 It seems that most of the Twittersphere has been focused this week on Tuesday's presidential debates. Let's steer clear of that one… Instead, I wanted to talk about something positive. August saw the biggest gain in home prices across the country since September 2013;...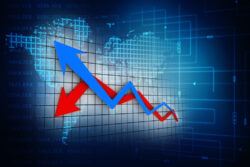 You might have noticed the price of gold spiking to new all-time highs lately. We've covered it quite a bit on Money & Markets, and the general consensus around here is that the barbarous relic is likely to go a lot higher. Investors view gold as an inflation...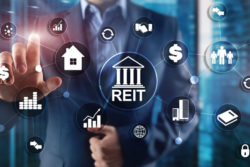 The COVID-19 pandemic has wreaked havoc on America's landlords. I never thought I would see a time in which real estate investment trusts (REITs) reported "percent of monthly rent collected" to their investors, but that's where we are today. Those trends are looking a...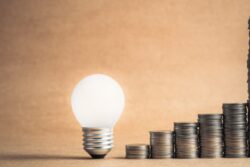 Today I want to revisit an investment classic written by the late Richard Russell titled, "Rich Man, Poor Man." It shows how powerful compound interest can be. Russell, who penned the Dow Theory Letters for nearly six decades, is one of the most respected financial...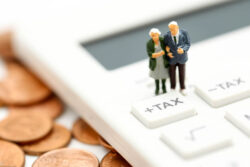 [UPDATE] — Last week, I revisited my "Election 2020" series of articles to make sure you have can set up your portfolio for profits in the new year and beyond. You can find that series here. I published the piece below on October 23, 2020. As I explained: And here's...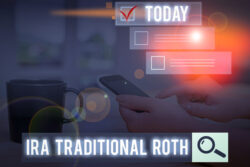 I had a good talk with my friend James this week. James is retiring and plans to start taking Social Security next year. He has about two years' worth of living expenses sitting in cash, and the bulk of his savings are in a large individual retirement account (IRA)....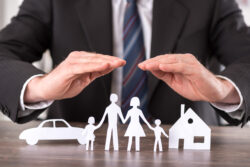 I woke up this morning to the sound of a chainsaw. My neighbor John's tree fell last night — right into his living room. A crew was busy cleaning up the mess, but I could see that John's house had serious damage. When I walked over to ask John how he was dealing with...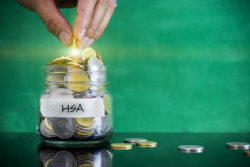 Don't dismiss it just because the word "health" is in the title, HSAs can be a powerful retirement savings tool. If you're on track to max out your 401(k) this year, congratulations! You're building your next egg while sticking it to the taxman. Pat yourself on the...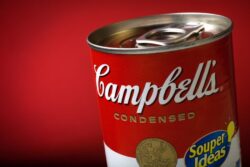 After suffering through one of the strangest years in living memory, the theme of today's dividend stock is "no drama." We're going to take a look at a dividend stock so staid and boring you'd be almost embarrassed to bring it up at a cocktail party. When the COVID-19...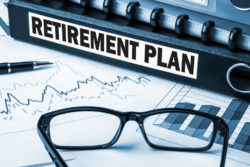 Well, the election is over. Now what? It was a wild campaign season, and I've got some post-election retirement tips to help in any year. It might be a few days or even weeks until the final vote tally is counted. As I'm writing this, it's still too close to call. But...