In today's Marijuana Market Update,  I answer a reader question about a stock I've covered in the past: Hexo Corp. (NYSE: ). I let you know whether it's a pick for your portfolio or whether you should pass on it. About HEXO Corp. (NYSE:...
Money & Markets Watchlist
Create and track your own list of stock investments. Track the performance of up to 50 stocks. Just login or create an account to get started.
In today's Marijuana Market Update,  I answer a reader question about a stock I've covered in the past: Hexo Corp. (NYSE: ). I let you know whether it's a pick for your portfolio or whether you should pass on it. About HEXO Corp. (NYSE:...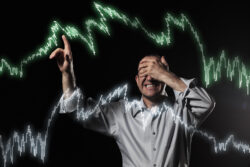 I believe the genomics mega trend (aka DNA science) will make early investors a lot of money. Of course, finding the right stocks within this mega trend is tricky. It's one reason I developed my Green Zone Ratings system. This six-factor approach to stock analysis...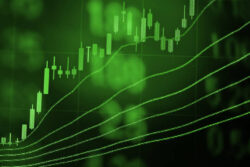 As the markets churn heading into the slower summer months, it's tough to narrow down your shortlist of stocks to invest in. That's where Green Zone Ratings can help out! Chief investment strategist Adam O'Dell's system helps everyone on the Money & Markets team...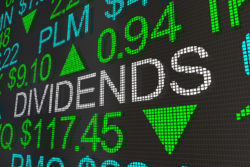 It's so old it's new again. Today, we're going to take a look at a stock that is simultaneously older than dirt and brand spanking new: premier chemicals-maker Dow Inc. (NYSE: ). Dow, in its current iteration, started trading in 2019. But...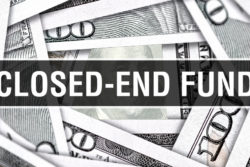 Let's say you want to generate a middle-class wage using only dividends, but you've only got $300,000 to invest. Can it be done? It certainly can — and it's easy to do with just three funds you can buy right now. Drop $300K into these three income generators and...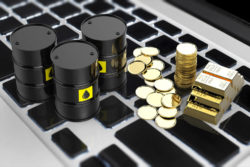 Editor's note: If you want to learn more about the commodities bull market and why a commodity ETF might be a great fit for your portfolio now, read this. Stocks and bonds are the "meat and potatoes" of most investors' portfolios. The thing is, interest rates have...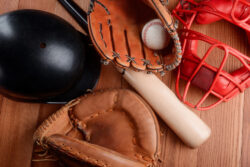 I loved playing baseball as a kid. The sandy ball fields, staring down batters from the mound, the orange slices after a game, and just being a kid on the diamond are all fond memories I have. I even became an umpire to stay involved in the game. I loved it about as...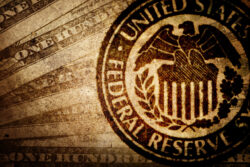 Here's a fun fact for you. We know that losing gladiators in ancient Rome lived or died based on the whim of the presiding referee… Their fates rested on a simple hand gesture: thumbs-up or thumbs-down. It might surprise you, but the thumbs-up actually sealed the...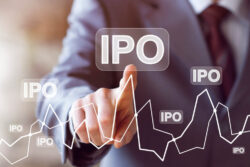 Money & Markets Week Ahead for the week of June 13, 2021: Earnings season continues to slow down as companies prepare for the next round of quarterly reports. I look at an Israeli "software as a service" IPO, analyze the earnings of a popular grocery store and get...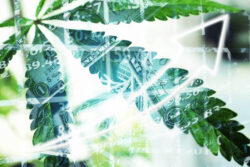 Editor's note: Join our new YouTube membership program here! You'll gain access to more exclusive cannabis content every week. Follow to link above to join us now, and read more about the YouTube join feature below. In today's Marijuana Market Update, I answer a...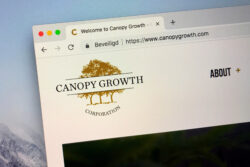 Money & Markets Week Ahead for May 30, 2021: It's a short trading week as the market is closed on Monday for the Memorial Day holiday. I look at the one IPO set to launch and dive into Canopy Growth earnings ahead of its quarterly report on Tuesday.  We'll also...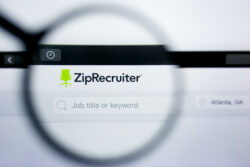 Money & Markets Week Ahead for May 23, 2021: The ZipRecruiter IPO will launch as companies struggle to hire... And I break down the earnings expectations of a big player in the artificial intelligence field: Nvidia. We'll also get a peek at consumer confidence for...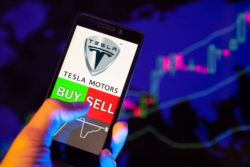 Back in February, I introduced the "smartest guy in the room," Michael Burry. Unless you hang out with NASA rocket scientists or Nobel Prize winners, I doubt you know anyone smarter than Burry. In case you need a reminder, he's the eccentric hedge fund manager played...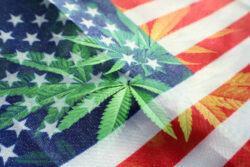 In today's Marijuana Market Update, I: Discuss a new bill that House Republicans proposed and look at what state legislatures are doing to legalize cannabis. Share answers to a mailbag question on where to trade over-the-counter (OTC) stocks. Cover High Tide Inc.'s...
Conquering the Market Starts Here ...
Don't get overwhelmed by the daily ups and downs of the stock market. Sign up for FREE access to our Money and Markets daily emails and take control of the markets!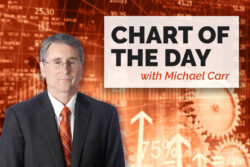 The Federal Reserve surprised traders at its meeting on Wednesday with a statement that may lead to price hikes. In March, the Fed indicated short-term interest rates would remain near zero until 2024. This week, the guidance changed to indicate there could be two...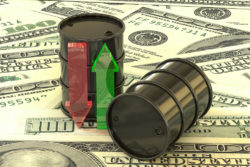 Last year, BP issued a report that confirmed oil, and thus the need for oil production, was in decline. The company announced that it was likely "the demand for liquid fuels … never fully recovers from the fall caused by COVID-19, implying that oil demand peaked in...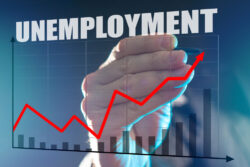 Business owners are reporting that jobs are hard to fill. Yet, millions of workers remain unemployed. While there has been some economic adaption, unemployment is a hotly debated problem. Some blame enhanced unemployment benefits that total $300 a week in many states....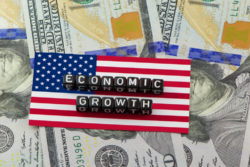 Millions remain out of work. Their jobs are gone forever. Yet, the economy is in recovery even without those jobs. Economists have an explanation for economic growth without job creation. They call it productivity, and it can offset job losses. Productivity is a...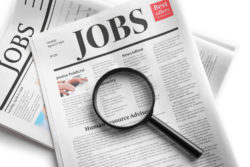 Last week's unemployment report led to a predictable response. Some argued that unemployment is higher than it should be because enhanced unemployment benefits make it more lucrative for some potential workers to stay at home. Others argued higher wages are needed to...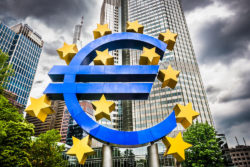 Investors and savers in Europe have suffered even more than their counterparts in the U.S. Interest rates on bonds, pivotal to the European Central Bank's (ECB) strategy, in many countries have been below zero for years. In Germany, rates on ten-year government bonds...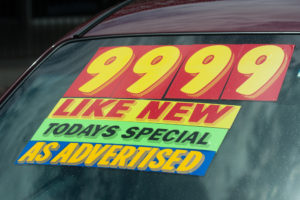 As every used car dealer knows, the amount of money owed isn't as important as the monthly payment. That's why they ask prospective buyers how much of a payment they are looking to make. With that information, dealers can focus on maximizing the amount of the sale....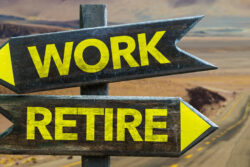 My friend John recently turned 70. He works part-time as a bagger at the Kroger about a mile from my house. Now, before you draw conclusions, John has plenty of cash in the bank. He had a successful career as an accountant and is financially secure. He retired a few...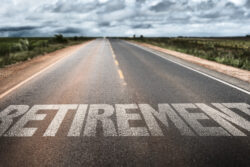 Here's a fun fact: The front end of the millennial generation is turning 40 this year. That's right. The Peter Pan generation that seemed destined to never grow up will soon be over the hill. They aren't Starbucks baristas crashing on their buddies' couches anymore....
"Should I buy bitcoin in my IRA?" An old friend asked me that question the other day. But here's the thing. It's actually two questions. One is tricky to answer, while the other one is a breeze. I'll start with the tricky one: Should you buy bitcoin? My answer here...
I'm selling my house. I really like the property. It's in a historic neighborhood with a 1950s neighborly vibe. The streets are lined with beautiful old trees, many of which have tire swings hanging from them. And my kids love playing here. But it's also just 1,900...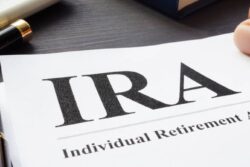 We have about a month until tax returns are due. It's time to make those last-minute tax moves. Naturally, one of the best (and easiest) moves to make is to top up your IRA or Roth IRA for the year. For tax year 2020, you can contribute up to $6,000 to an IRA or Roth...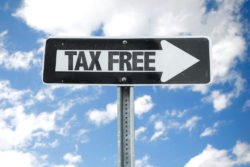 Last week I shared some of my favorite ways to take an ax to your tax bill. And the good news, of course, is that we have an extra month to do it. The IRS extended the tax filing deadline to May 17. We're all obligated to pay income taxes. It is, alas, the price we...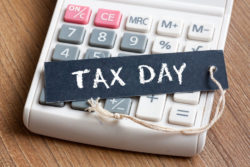 You might have seen the news that the federal income tax filing deadline was extended to May 17. If you're like me — it still feels like mid-January, and I'm wondering where the past two months went — that's good news. It gives us a little more time to do some...