Today, I've got some truly outstanding news for you…
Mike Carr is officially joining the Money & Markets team, and he'll be sharing even more of his big-picture insights with us here in Stock Power Daily.
Mike and I have been working together in various capacities for years now, and I have tremendous respect for his work. He's also a fellow Chartered Market Technician (CMT), so he speaks our language when it comes to trading and markets!
Mike's technical expertise stretches back over decades — beginning as a computer programmer for the Air Force before becoming a CMT, a financial author and a professor at the New York Institute of Finance.
His methodology and approach will already be familiar to you. But Mike's unique strategies will add a whole new dimension to Money & Markets, setting us up for a truly phenomenal year in 2024.
I recently sat down with Mike to talk about some of the BIGGEST investing themes in the market today. And as always, his insights were fascinating…
Mike's Take on AI: "We're Early Adopters"
When it comes to big technological breakthroughs, few people have more experience than Mike Carr.
After all, he was using Air Force supercomputers to program nuclear missile flight paths back when most of us were still amazed at the sight of an Atari video game. And he's been on the front lines of every major innovation since then.
So what about AI?
Artificial intelligence is, of course, the next big thing, Mike confirmed.

It's going to affect our lives in a big way in about 20 years. Robert Gordon, an economist, wrote a book a few years ago called The American Century, where he found that it takes 20 years from the time a technology is introduced until it's life-changing. He pointed to things like railroads, which transformed America but still took about 20 years to adopt. It was the same with radio waves. It was the same with the internet.

Even when you think about it, it took Amazon, you know, basically 20 years until they became so ubiquitous in our lives.

Right now, we're early adopters, and I know both you and I are already using AI. We're finding niches where it works for us now, but we're not trying to make it turn on the lights when we get home and things like that. We're just trying to let it be a new programming tool, so to speak.
I couldn't agree more.
Mike and I both view AI as another odds enhancer. We are already using data-driven quantitative methods to find the best ways to navigate the markets. Now we're just using AI to enhance that.
And if we can increase our odds of success by two, five or ten percentage points, or if we can use it to increase our average return by a certain number of basis points per month, week or year, then it's just it's additive … it's incremental.
What About Value vs. Momentum?
As you probably already know, we use my proprietary Green Zone Power Ratings system to evaluate opportunities here at Stock Power Daily.
The system gauges a variety of factors, including momentum, to determine whether a stock is in the "Green Zone" for investing or not.
So I asked Mike what he thought about momentum when compared to more traditional buy-and-hold strategies that focus exclusively on things like value.
Value and quality are certainly important factors, Mike answered, but only if there's momentum.

You can find the most undervalued stock in the world and sit there and make nothing for years on end. Sure, the stock could eventually soar — but until then, that's dead money. And we only have so much money to invest.

What's great about the Green Zone ratings system is how it combines all three — value, quality and momentum. And there are plenty of studies showing that the key to lasting success is to combine these different approaches like you have here.

Value plus momentum does better than just value.
Mike's Seasonal Strategy
Another unique advantage Mike will be bringing with him to Money & Markets is his expertise in sector rotation/seasonal investing.
Seasonal patterns occur because the same things happen at the same time each year, Mike explained.

Trade shows occur at the same time every year, for example. There's the Consumer Electronics Show in Vegas, most investors already know about that. But there are also trade shows for biotech companies, where they'll try to make a big splash by introducing their hottest new products.
In other words, the kind of seasonal trends you can set your watch to.
Even the tendency of markets to sink in September and October — there's a seasonal reason for that as well.

Back in the 1800s, this was the time of year when banks would buy out the corn harvest from farmers. As a result, they would ship tons of gold back and forth to pay for goods and pay off loans. Since all the money was in transit, markets would become illiquid and stocks would sink.

Why that still happens today? Honestly, there's no explanation. Maybe it's just tradition. But it shows you the power that seasonal forces can have. And with enough back testing, you can really unlock that power.
To good profits,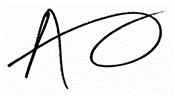 Adam O'Dell
Chief Investment Strategist, Money & Markets