In doing research for Mike Carr's trade room this week, I stumbled across an interesting article.
A Goldman Sachs study showed that European stocks have given U.S. equities a run for their money over the last 12 months.
As investors based in the U.S., it's easy to put up blinders and only focus on American equities.
That's fine, but broadening your horizons can reveal strong gains.
Today, I'm going to dive into the Goldman Sachs report, pinpoint one of the best-performing European markets and use Adam O'Dell's proprietary Green Zone Power Ratings system to locate one of the best stocks to capitalize on this trend overseas.
The European Stock Discount
One thing that stood out from Goldman Sachs' study was that European equities "continue to trade at a larger-than-normal" discount to their American counterparts.
A big reason is that Europe's tech sector is much smaller — America's listed tech sector is 10X larger than Europe's.
That means there aren't nearly as many stocks on European indexes that are considered overvalued.
The report noted that European stocks are trading at around 13 times forward consensus earnings versus 19 times for American stocks.
That is the largest discount in almost 10 years!
The German Stock Market Is Booming
While its economy languishes, the German DAX Index continues to forge ahead.
For reference, the German gross domestic product grew 0% in the second quarter compared to analysts' expectation of a 0.3% bump.
This further illustrates the ongoing fact that the stock market is not the economy.
Just look at the growth of the DAX Index:
Over the last 12 months, the DAX has gained 21%. That's close to double the S&P 500 and 3X the STOXX Europe 600 performance.
And while the DAX has had this impressive run, the stocks within it are still considered undervalued, meaning they have room to run even higher.
A Green Zone Perspective of German Stocks
One of the best-known exchange-traded funds (ETFs) to trade this trend is the iShares MSCI Germany ETF (NYSE: EWG).
The ETF holds 65 of the largest German-based stocks.
In order to see how a good chunk EWG rates on our Green Zone Power Ratings system, I took the top 26 stocks by weight and performed an ETF "X-ray." I found the American-listed tickers for these stocks and filtered them through our system to see how they rate.
Top Holdings in EWG Rate "Bullish"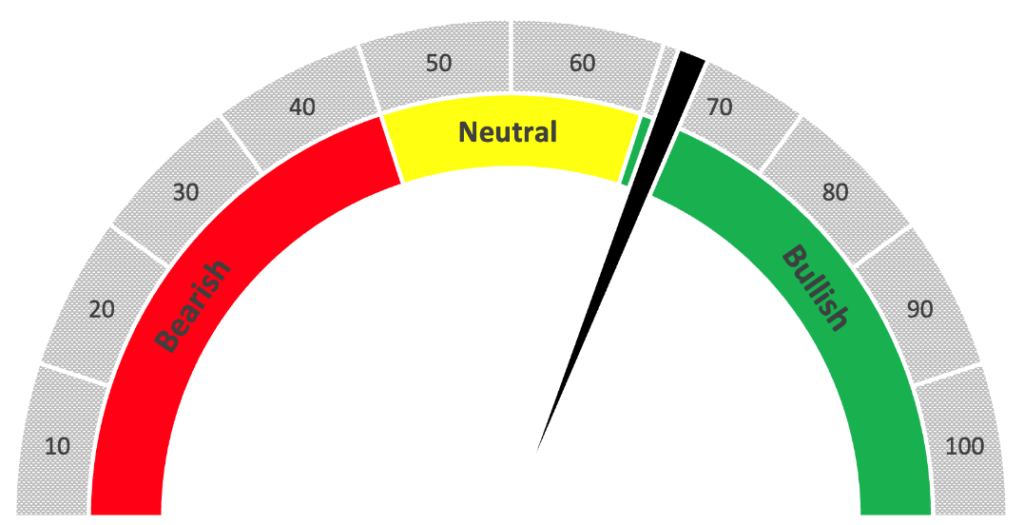 The average overall rating of these top German stocks was 61, or "Bullish." Here are their factor averages:
Momentum — 72.
Size — 15.
Volatility — 84.
Value — 58.
Quality — 51.
Growth — 49.
This tells me these stocks have "Bullish" momentum with little volatility. They also have above-average value and quality.
I wanted to go a step further and find the best of the best in German-based stocks. And I found a familiar face:
As a business editor in South Carolina, I had a lot of interaction with Bayerische Motoren Werke AG (OTC: BMWYY), aka BMW.
I visited the automaker's Spartanburg, South Carolina manufacturing facility on many occasions.
Fun fact: Every X model SUV you see on the road in the U.S. was built at BMW's Spartanburg plant.
As you can see, BMWYY rates in the green on five of our six factors that make up the Green Zone Power Ratings system — it gets dinged on Size with a $77.3 billion market cap.
It rates in the top 2% of all stocks we rate on Value and in the top 3% on Volatility.
Bottom line: The German DAX Index has outperformed its American and European counterparts over the last 12 months.
With low valuations, there is plenty of room for German stocks to run from here.
If you want broad exposure to German stocks, EWG is a great potential holding for your portfolio. But, our Green Zone Power Ratings system found BMWYY to be the cream of the crop of German stocks.
Until next time…
Safe trading,

Matt Clark, CMSA®
Chief Research Analyst, Money & Markets