To be a successful trader, it's key to be able to separate hype from substance.
Trust me: None of us are born with the ability. We need the discipline to crunch the numbers.
And speaking of hype, it's been a little over a year since leading crypto exchange Coinbase Global Inc. (Nasdaq: COIN) went public in one of the most anticipated IPOs in recent history.
I wrote about this last April, advising that we wait and see before buying Coinbase shares.
My analysis showed that it generally worked to an investor's favor to sit out the initial IPO and wait for the shares to either rise or fall by 50%.
Sure, a bracketed strategy like this means that we miss out on the initial gains of a successful IPO.
But it also means we avoid the nasty losses of the ones that bomb. And in my analysis I found that this approach boosts overall returns by about 27%.  (I recommend you go back and reread the analysis because it applies to future IPOs!)
Well, as I write this, Coinbase is down by more than 60% from its opening IPO price. It's sunk two-thirds from its all-time highs.
It's safe to say the shine is off this one.
But after the tumble, are the shares worth a look?
COIN Stock Ratings
After all, cryptocurrency as an asset class is here to stay (more about that below) — and Coinbase is the most popular medium to buy and sell it.
Let's give it a look through the lens of my proprietary Stock Power Ratings.
At first glance, the numbers suggest you should run away screaming!
The stock rates a "Bearish" 25 out of 100 overall. But is any actionable data buried in the details?
Here's a deeper dive:
Quality: Coinbase rates well on our quality factor at 85. We base this factor on profitability, and Coinbase enjoys margins that would make traditional banks or brokerage houses blush with envy. For the moment, COIN is a money-minting machine.
Growth: Coinbase rates a respectable 60 on our growth factor. It rates a perfect 100 on its five-year compound annual earnings growth rate subfactor. Crypto is still in its infancy in terms of broad public acceptance. Don't be surprised to see Coinbase's factor rating here rise with time.
Value: After losing nearly two-thirds of its value, Coinbase now trades at a reasonable price, reflected in its rating of 53.
Volatility: Our volatility factor hammers Coinbase with a rating of 6. Remember: The lower the score here, the more volatile the stock is. Given the volatility of cryptocurrencies, I'm not shocked that COIN's share price is volatile as well. That said, the stock's decent quality, growth and value factors mitigate some of the risk.
Bottom line: A year after my initial guidance to wait for a 50% pullback … is COIN a buy?
Not yet. I don't like trying to catch a falling knife. I'd like to see the momentum score improve before I'd consider buying shares of COIN.
July 2022 Update
COIN is now down more than 60% since I suggested we avoid the falling knife back in April.
And its Stock Power Rating reflects that crash. It now rates a "High-Risk" 11 out of 100!
The only factor that still rates in the green is value at 83, but that's understandable considering the stock is now 84% lower than its IPO debut.
COIN is suffering from the one-two punch of a broader market sell-off alongside crypto pessimism.
But cryptocurrencies still have a lot of potential for the future.
I talk about how certain stocks will soar out of this bear market.
My crypto guy, Banyan Hill's Ian King, is already finding similar opportunities within this exciting new space.
Your chance to see Ian newest crypto event, "THE NEXT MILLION," ends tomorrow.
That's why I urge you to go here immediately.
Because this event is going offline tomorrow at midnight EDT.
As you will see, Ian reveals the details on seven cryptocurrencies that he believes are capable of making you an absolute fortune in the years ahead.
But if you don't act now, you will miss out.
That's why I urge you to watch his eye-opening event right now.
To good profits,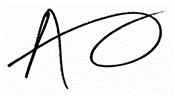 Adam O'Dell
Chief Investment Strategist