Student loan debtors got a one-two punch of bad news to bookend the month of June.
At the start of the month, debt ceiling negotiations nixed further student loan payment moratoriums. Come September, payments resume come hell or high water.
Then, at the end of June, the Supreme Court ruled that President Biden's proposed student loan forgiveness program exceeded the powers of his office. Unless the White House thinks of a new way to forgive loans, the student loan payment vacation many were hoping for is over.
This is sure to squeeze Americans' budgets in the coming months and … well, for however long it takes to pay off their loans. Though, debtors may not be the ones with the most to lose.
Certain companies are virtually guaranteed to take a hit as student loan payments tighten the pocketbooks of over 43 million Americans. An average of $393 each month, per borrower, will essentially be sucked out of the discretionary economy and into debt servicing. (That's over $20 billion per year!)
And consumer discretionary stocks — the companies that make nonessential items — are caught in the crosshairs.
Thinking on this (and in line with what Chad did on Friday), I scanned several stocks in the Consumer Discretionary Select Sector SPDR ETF (NYSE: XLY) to see which ones are most in trouble…
Avoid the King of Discretionary Spending
Amazon.com Inc. (Nasdaq: AMZN) may represent the ultimate discretionary spending company. Fittingly, it makes up 23% of the XLY exchange-traded fund.
Not only is AMZN a virtually infinite marketplace for all manner of nonessential goods, its pricey Prime membership is the gateway to getting all of those goods quickly … and accessing other nonessential services such as video and music streaming.
Even Amazon's grocery business, Whole Foods, could take a hit as consumers look for cheaper essential food options.
These purchases could be some of the first that income-restricted customers look to cut as they make room for student loan servicing.
But what does the Green Zone Power Ratings system say about Amazon? Let's take a look…
Amazon rates a "Bearish" 31 out of 100, getting especially poor marks on the Value factor — with most of its valuation metrics extremely overextended — and Size — being a $1.3 trillion company. At this rating, we should expect Amazon to underperform the market over the next 12 months.
The Green Zone Power Ratings system tends to favor companies with historical valuations more in line with reality … and smaller-cap stocks in general.
I don't think the more recent momentum in the tech sector is enough to keep Amazon afloat here. It's priced for perfection, even 30% off its highs. And investors who've been chasing the major tech stocks during the recent rally are clearly avoiding the very real headwinds coming for stocks just like it.
Amazon might be the biggest stock on my radar that's set to suffer from student loan repayments, but it's far from the only one…
Time to Buy a Mr. Coffee…
Sticking on the theme of undeniably discretionary companies, we have to look at Starbucks Corp. (Nasdaq: SBUX) here.
One of the biggest discretionary purchases is a daily cup of coffee priced multiples higher than what you could make at home with a Mr. Coffee.
If just half of all student loan debtors stopped buying a $2 black coffee from Starbucks three times a week, that's a $52 million revenue hit for Starbucks every single month. Per Starbucks' last earnings report, that number would represent over half of its yearly income.
That's a big chunk of change, and we're seeing this already play out in SBUX's Green Zone Power Ratings…
Starbucks stock rates a "Neutral" 56 on the Green Zone Power Ratings system, taking the biggest penalty for Size and Value — just as with Amazon.
This isn't an awful rating, but we can't expect market-beating returns out of it, either. This tells me that Starbucks should just match the market's performance over the next 12 months — up or down.
So there isn't much benefit to buying Starbucks instead of the S&P 500 … and thus, puts you in needlessly higher levels of risk for that return. By that measure, SBUX is one to avoid simply for being an inefficient place to keep your money.
Though, when it comes to the consumer discretionary sector, you could do worse…
My Old Punching Bag
With such a high weighing in XLY (19%) … I couldn't help but take a look at my old favorite punching bag, Tesla Inc. (Nasdaq: TSLA).
Tesla, as a luxury electric vehicle maker, clearly belongs in this category. It does best when the economy is good and people have money to spend on new toys.
Lately, not so much…
TSLA is another discretionary stock to avoid as student loan payments kick off again. It rates a "Bearish" 38 out of 100, being a highly volatile, poor value and utterly massive stock.
I've spilled a lot of ink on these pages and elsewhere on why I think TSLA has a lot further to fall. (You can find my full thesis in a video presentation here — where I show how I plan to make my subscribers money as TSLA continues sliding.)
Its rally so far in 2023 hasn't changed much in my view. TSLA's volatility score alone basically ensures it will fall faster and further than the broad market if and when we get another downturn.
So if we're avoiding all these consumer discretionary stocks, what should we buy?
Logic follows that if consumers will cut back on discretionary purchases, they'll focus on essential things: namely food staples, energy and utilities.
There are plenty of great stocks within these categories. I'll explore a few of them in next week's Stock Power Daily, so stay tuned for that!
To good profits,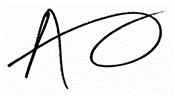 Editor, Stock Power Daily
P.S. These are just three of the near-2,000 stocks that I believe don't belong in any investor's portfolio right now.
My Green Zone Fortunes subscribers already have access to the latest list, which we update every Monday. If you'd like to join them, you can go here to learn how.