Sometimes we have to learn the hard way…
Earlier this week, I was curious about refinancing my home. I know interest rates are the highest they've been in years, but I wanted to see my options.
I Googled a refinancing calculator, found LendingTree and started plugging in numbers.
After jumping through the hoops, I got some clarity. But then it happened…
My phone started ringing. Mutual of Omaha was calling. I ignored it.
Seconds later, AmeriSave flashed on my caller ID.
Then, after I thought I had weathered the initial salvo, loanDepot called three times … then AmeriSave again…
Thinking my willpower had to be worn out by that point, Rocket Mortgage joined the fray.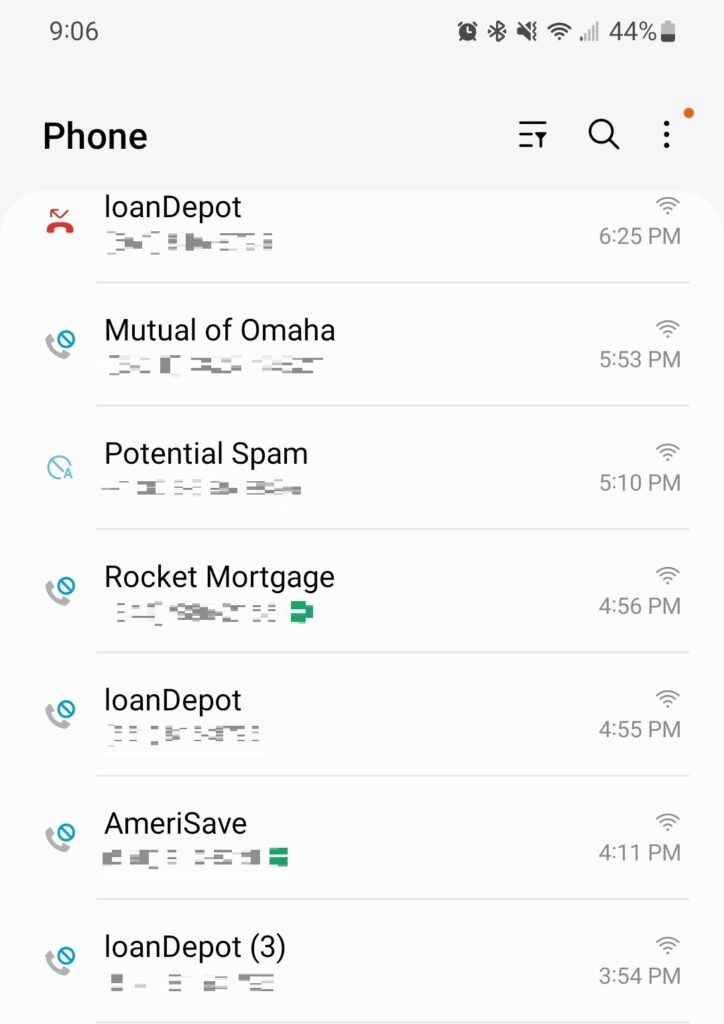 Three days later, I'm still getting bombarded. I received two calls while writing this piece, even!
I'm a big Arrested Development fan. And this Gob Bluth quote has been running through my head since then: "I've made a huge mistake."
At least I know to be more careful next time around.
I know these companies will eventually take the hint and stop calling, but it inspired me to look deeper at their investability using our proprietary Green Zone Power Ratings system.
And I found three stocks that don't belong in your portfolio now…
How Could You, LendingTree?
Let's start with the first offender.
For the record, I think LendingTree Inc. (Nasdaq: TREE) has a lot to offer. It's a powerful one-stop shop that can help you find and compare lenders for your home, credit cards, insurance and more. (Just heed my warning about giving them your phone number, ha!)
But Green Zone Power Ratings says this is one to avoid.
TREE rates a "Bearish" 33 out of 100, which means our system expects it to underperform the broader market over the next 12 months.
It has middling fundamentals (Value, Quality, and Growth), but I really want to focus on those abysmal Momentum and Volatility ratings of 14 and 1, respectively.
TREE stock has lost 60% of its value over the last year. After bottoming out in December 2022, the stock rose from around $18 per share to $46 in February — only to crash again over the last four months.
That is exactly what a high-volatility stock with no sustained momentum will do!
Remember, lenders are dealing with the worst interest rate environment in years. People aren't chomping at the bit to refinance. And TREE's Green Zone Power Ratings reflect that.
loanDepot Isn't Any Better
LendingTree is the middleman for some of these lenders, so I thought loanDepot Inc. (NYSE: LDI) may present a more investable opportunity…
Nope!
loanDepot also scores a "Bearish" rating in our system.
While LDI's short-term momentum is better (It's up 23% this year), there are huge red flags regarding its Quality score of 25 and Growth score of 17.
Here are its year-over-year stats for the first quarter of 2023:
38% lower revenue at $220.7 million.
23% lower net income (it lost $42.9 million in the quarter).
A 99% drop in net profit margin.
A negative 205% change in cash!
Now I know why loanDepot has called me 18 times in the last three days!
Even Worse… Rocket Companies
Rocket Companies Inc. (NYSE: RKT) is the parent company of Rocket Mortgage. This Detroit-based fintech conglomerate owns financiers for everything under the sun: home, auto, insurance, home sales, residential solar … you get it.
And if you just looked at its stock price, you might think RKT has something going for it. It's up 34% over the last year!
But dig deeper using Green Zone Power Ratings — you can see this as a ticking time bomb.
Rocket Companies scores a "High-Risk" 3 out of 100. That means it's expected to significantly underperform the market over the next year.
Like loanDepot, RKT's Quality (10) and Growth (8) reflects a business that's in trouble. It reported $695.1 million in revenue for the first quarter of 2023, a 74% decrease year over year.
Operating income for the quarter was negative $348.5 million, a 130% drop from the first quarter of 2022.
All this data points to a stock that the bottom could fall out on at any moment now.
And that's why Green Zone Power Ratings says RKT is one to avoid going forward.
Green Zone Power Ratings Is for You!
Adam O'Dell created the Green Zone Power Ratings system to help you get a quick snapshot of a company's investability — no matter what the broader market is doing.
And all you have to do is go to www.MoneyandMarkets.com and look for this search button:
I used it this week and found three lending stocks that should be avoided. But there are more than 6,000 stocks within this system … they're not all dogs like TREE, LDI or RKT.
So hop on our site and start plugging in tickers. You can start with your favorite companies or stocks already within your portfolio if you need ideas.
You may be surprised by what you discover…
One last thing: I showed you three stocks to avoid today, but Adam has a list of thousands more that fall into the same category.
He'll have more details for you next week. Stay tuned.
Until next time,

Chad Stone
Managing Editor, Money & Markets