Recently, you may have seen both me and Mike Carr writing about the risks facing commercial real estate — i.e., office and retail space.
It's simple to read this and think that a "rising tsunami sinks all ships" — to tweak the old saying a bit. If commercial real estate is in trouble, shouldn't your house also be?
Worry not — that's simply not the case here. The risks facing commercial real estate are highly isolated from the residential real estate market.
At the same time, though, the best opportunity in real estate actually isn't in "real estate" itself.
It's in a specific niche of the housing market that's seen benchmark-beating returns this year… And according to the Green Zone Power Ratings system, is one of the highest-quality sectors you can own today.
I'll share it with you today, including a one-ticker way to trade it. But before I do, we have to back up to the commercial story — because it's a key driver pushing this sector forward.
The "Work From Home" Genie
Commercial real estate is pitifully unattractive to an owner of a large company compared to how it was pre-pandemic.
The pandemic brought the "work from home" genie out of the bottle. It's now the domain of nearly all office workers — not just the freelancers who have enjoyed remote work for decades.
Company leaders, especially those who lease office space, desperately want to unwind this. Just look at the long list of tech giants enforcing returns to the office three or more days per week.
Problem is, most office workers are fighting these efforts tooth and nail.
A friend of mine works at a similar company to Money & Markets, a financial publisher. He, like everyone else, moved the company to remote work virtually overnight when the pandemic struck in 2020.
Six months ago, he attempted to mandate a return to the office three days per week. Knowing the climate, he allowed for exceptions that individuals could work out with their managers.
How many people do you think worked out those "exceptions"? Nearly all of them.
According to him, his office, which can easily accommodate 50+ workers, sees an average of five workers on those three days per week. Safe to say, he is dying to get out of his office lease when it ends next year. While it's not a massive bite out of his overhead, it's still meaningful.
He has two options:
Give in to the work-from-home genie and take the company remote across the board…
Or seriously downsize to an office space that accommodates the five people that continue to show up. Neither of these options favors commercial real estate.
This is just one company, and not a very large one. Think about the corporations that employ tens of thousands of people in office roles, if not more, across the globe. Their once-buzzing skyscrapers stand dormant and empty, replaced with a deluge of Zoom calls. (Fun fact: New York City's vacant office space could fill 26.6 Empire State Buildings.)
What are the odds that even the most charismatic of leaders can steer that rudder back the other direction, and get folks back on their daily commutes? It's not a bet I would make.
I work remotely myself and have been for years before the pandemic. I'm not in any way inclined to return to an office, especially now as I have a family.
This doesn't even factor in the major life changes many remote workers made in the past few years. Many took advantage of the likely once-in-a-lifetime opportunity and moved to different states (or countries), bought homes and started families. If the company values these workers, they're not about to fire them simply because they don't show up in person.
Viewed this way, we can start to see how the commercial real estate bust actually benefits the residential real estate boom.
But it's doing it in a specific way that you don't see across the entire real estate sector.
Why Homebuilders Are Ripping in 2023
If remote work is the new norm (it is), workers now have more options than ever for buying a home. That's why the demand for residential real estate is meaningfully still strong, despite higher interest rates and higher prices this year.
There's also the supply side of this equation. For example, there are currently more realtors in the United States than there are single-family homes available for sale.
And for the homes that are available for sale, sellers have every incentive in the world to keep prices high.
The average outstanding mortgage loan is currently at less than 4%, while new mortgages are being offered at a range of 6% to 7%. It'll take a serious payout on the home sale for move-uppers to want to sell their home and initiate a new mortgage at higher interest rates.
This is another dynamic keeping prices high and supply tight. So how does the supply issue get solved? Building more houses.
And that's why homebuilding stocks are the place to be.
You might be surprised to learn that the homebuilding sector is one of the biggest gainers of 2023. Year to date, the SPDR S&P Homebuilders ETF (NYSE: XHB) is up nearly 25%. That beats the return of the S&P 500 … and even challenges the Nasdaq 100's rise without nearly as much volatility.
Compare that to the Real Estate Select Sector SPDR Fund (NYSE: XLRE). Despite the dynamics favoring real estate, the sector is only up 1% this year.
Looking under the hood, we can see why. XHB is full of proper homebuilders: Builders FirstSource, PulteGroup, Owens Corning and D.R. Horton. Each of these companies — the top four holdings in XHB — are bringing new housing supply online, or otherwise supplying the materials to make that happen.
Conversely, despite its name, we can see XLRE is heavily concentrated in more commercial real estate operations. Each of the top four holdings in XLRE — Prologis, American Tower, Equinix and Crown Castle — cater to logistics, data centers or communications network infrastructure. These sectors are not going to benefit hardly at all from the tailwinds behind residential real estate today.
That's why it's important to look under the hood of any exchange-traded fund (ETF) before you decide to buy. There's no reason to believe that just because it's called a "Real Estate ETF" that it will actually benefit from a real estate boom.
We can also use the Green Zone Power Ratings system to show the advantage this niche sector holds over the core "real estate" ETF.
To do this, I took a list of all the stocks in each ETF and ran them through my system individually. Then, I looked at the average rating for all the holdings that make up each ETF, as well as the scores for each of the six factors that make up the system. The results are below.

Overall, XHB is in the "Bullish" zone, with an average score of 76 rounded up. That means we expect it to outperform the market over the next 12 months.
Meanwhile, XLRE rates a "Bearish" 29, also rounding up. Historically, we can expect it to continue underperforming.
The components show an even more convincing picture. XHB has XLRE beat on every single individual factor, rating Bullish or better on Momentum, Value, Quality and Growth.
This shows us two things…
The fundamental-based factors of Value, Quality and Growth are of generally higher quality in XHB than in XLRE. That means the stocks are more likely to hold onto their gains.
The price-based factors of Volatility and especially Momentum are higher too. High momentum shows us that the stocks are all moving up together, which as I explained recently, is a sign of a healthy rally.
XHB is not a bad buy, even after running 25% higher this year.
But there's a way I think you can do even better.
About a month ago, I recommended a smaller-cap homebuilding stock to my Green Zone Fortunes readers. Since my recommendation, the stock is up nearly 20% … and in my opinion, has much further to run.
It's catering specifically to younger generations looking to buy a no-frills first home and operates in some hot U.S. markets.
Best of all, it's uber-cheap … one of the most value-rich companies in the space.
You can learn all about a Green Zone Fortunes subscription right here.
Or, if you're already subscribed, click here to check out the full research report.
Talk soon,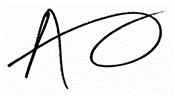 Adam O'Dell
Editor, Stock Power Daily