Last week in Stock Power Daily, I described the (poor) attributes that led me to eliminate 171 stocks from my $5 Stocks to Watch free report.
The point of that essay was to help you understand the difference between price and value — something which will be essential to know if you want to find the very best opportunities during this bear market.
There are hundreds of $5 stocks. But as cheap as this "price of entry" sounds, very few of these stocks are worth that $5…
Most are hardly worth anything at all. Their quality is poor — I wouldn't buy them, and you shouldn't either.
Today, we're flipping the script…
I'm going to show you the favorable metrics I look for when selecting the best $5 stock to buy … and why my first watchlist of nearly 300 stocks will be whittled down to just a few dozen this coming Thursday.
If you want to access my final watchlist, containing only the highest-quality $5-and-under stocks in the market right now, go here and learn how.
These stocks, which I'll share on Thursday, all present the opportunity to multiply your money over the next year, no matter what happens in the broader market.
Let me show you how I'll find them.
The Characteristics of Strong $5 Stocks
Regular readers know that the Stock Power Ratings system is at the heart of nearly everything we do at Money & Markets.
It analyzes a majority of the stock market universe on six factors — three based on a stock's price, three based on the company's fundamentals — which combine into a simple 0 to 100 score.
The higher the score, the more likely that stock is to outperform the market over the next 12 months. And if a score doesn't rank 60 or above … it's likely to lag the market or even be a money loser.
Take a look at the below table. It shows the $5 Stock Watchlist from a different perspective.

The first row shows the average rating for all the stocks originally on the $5 Stock Watchlist. As you can see, there's not much to be desired here. The list averaged a bearish 24, and none of the six factors averaged 70 or higher.
That just goes to prove that most $5 stocks are not worth your investment.
I will note the Size factor averaged 68 for the "All" list. That's not surprising, since a small share price and a small market capitalization tend to go hand in hand. And my ratings system generally favors smaller stocks for their growth potential.
Now, what I really want to draw your attention to is how my team and I have used the Stock Power Ratings system to eliminate all the "High-Risk" stocks that trade for $5 or less. You can see that group of stocks rates poorly on every factor except for size.
Also, you'll see how the "Final Top Stocks" list — which I won't be sharing openly until Thursday at 1 p.m., during the "$5 Stock Summit" — rates extremely high on each of the factors, earning "Bullish" or "Strong Bullish" ratings across the board. These are the small, high-quality and favorably-priced $5 stocks I want to reveal to you. They are fantastic buys that I expect will trounce the market in the coming years!
I can't wait to "see" you on Thursday!
But before I go, for the do-it-yourself stock researchers out there…
Quick and Easy Ways to Screen $5 (or Any) Stocks
You can see in the table above that the very best $5 stocks rate highly on each of the six factors that have been proven to deliver market-beating returns: Momentum, Size, Volatility, Value, Quality and Growth.
We've put a ton of work into making our ratings system accessible, so you can know how a stock scores on these all-important factors easily. And you can search any of the tickers you have in your portfolio at www.MoneyandMarkets.com.
As much as I'd love to tell you everything that goes into this system… We'd be here all day if I did. And the years of work my team and I have put into this system would be unduly exposed.
But what I can do is provide a simple rule of thumb to help you discover stocks that rate well on these factors…
To find stocks with strong Momentum, look for the stocks participating in, and exceeding, broader trends. Looking at a stock's trailing returns over the last several months to a year is a good place to start here.
To find stocks of a small Size, market capitalization is a simple and easily accessible measure.
Stocks with low Volatility are a little trickier to screen for, but you can look for names with low beta, a measure of volatility as compared to a market benchmark like the S&P 500. If you can find a stock with a beta of less than 1, you can be confident it's generally less volatile than the overall market.
To find stocks with a good Value, look for companies that carry a price-to-earnings ratio less than the average ratio in that sector. If you find that, and the stock is fundamentally sound otherwise, chances are high it's a good value.
To find stocks with high Quality, look for stocks that deliver strong cash flows compared to their peers, as well as higher return-on-equity metrics.
To find stocks with market-beating Growth, I like to look at a company's year-over-year growth rates in both revenue and earnings.
I hope this gives you a good baseline on where to start your search.
I also invite you to confirm these numbers with what I'm going to send this coming Thursday. We've dialed the final watchlist down to just a few dozen stocks that are all worth close consideration at these discounted prices.
Most investors feel this is a difficult market to invest in, but I see the bear market as the ultimate "gift" to us. It's making a trove of opportunities available, particularly among the small, high-quality and cheaply-priced stocks I love to find … especially if they're trading below the arbitrary $5 per-share price that makes them off-limits to large investors (for now)!
There are never any guarantees in the market, but you can be confident that the old ways of buying any large-cap tech stock and waiting for the profits to roll in are long gone. It's going to take a lot more work, but my team and I are committed to helping you make the most of this hugely important time to find the best stocks out there.
To good profits,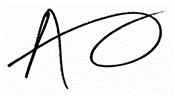 Adam O'Dell
Chief Investment Strategist, Money & Markets
P.S. After you receive the latest watchlist, I urge you to tune in to my upcoming webinar at 1 p.m. Eastern time on Thursday, as well.
There I'll be discussing, in detail, the stocks that made my final cut — the ones that I'm sharing with my 10X Stocks subscribers that same day.
All of them are trading under $5 and will stand to benefit most as their strong fundamental metrics propel them above the $5 level and attract institutional capital.
If you haven't already signed up for that event, you can do that right here.