After announcing it would not complete a $4.2 billion acquisition of Embraer, Boeing was accused of wrongful termination by the Brazilian planemaker.
Earlier Monday, Boeing Co. (NYSE: BA) pulled out of a $4.2 billion venture deal with Embraer SA (NYSE: ERJ).
We first made mention of the deal in Monday's Opening Bell.
Now the companies are potentially heading to arbitration as Embraer officials said Boeing "wrongfully terminated" the master transaction agreement.
"We believe Boeing has engaged in a systematic pattern of delay and repeated violations of the MTA, because of its unwillingness to complete the transaction in light of its own financial condition and 737 MAX and other business and reputational problems," Embraer said in a statement.
What Changed Since the Agreement?
Both companies are pointing the finger at one another while providing little detail as to exactly why negotiations broke down.
Boeing said "Embraer did not satisfy the necessary conditions," but was not specific as to what those conditions were.
The agreement would have created a joint venture between Boeing and Embraer for commercial aviation and a second venture to look for new markets for the C-390 Millennium medium airlift aircraft.
Embraer fired back, saying it "believes it is in full compliance with its obligations under the MTA." It said it "satisfied all conditions required" by April 24, 2020 — the date when the parties could terminate the agreement.
One thing of note is that Boeing has been under considerable strain with the grounding of its 737 Max aircraft and a halt in production due to the coronavirus lockdown.
What Investors Should Know About Boeing, Embraer
This was a big deal that would have elevated both companies in the commercial aviation sector.
On the surface, it appears more like Boeing is looking to preserve capital and less like Embraer couldn't fulfill its end of the bargain.
Since March 2019, Boeing shares have been in a steady decline, but that didn't fully take hold until March 2020. Since topping at $422 per share, the company has shed nearly 68% of its stock value and has struggled to climb back.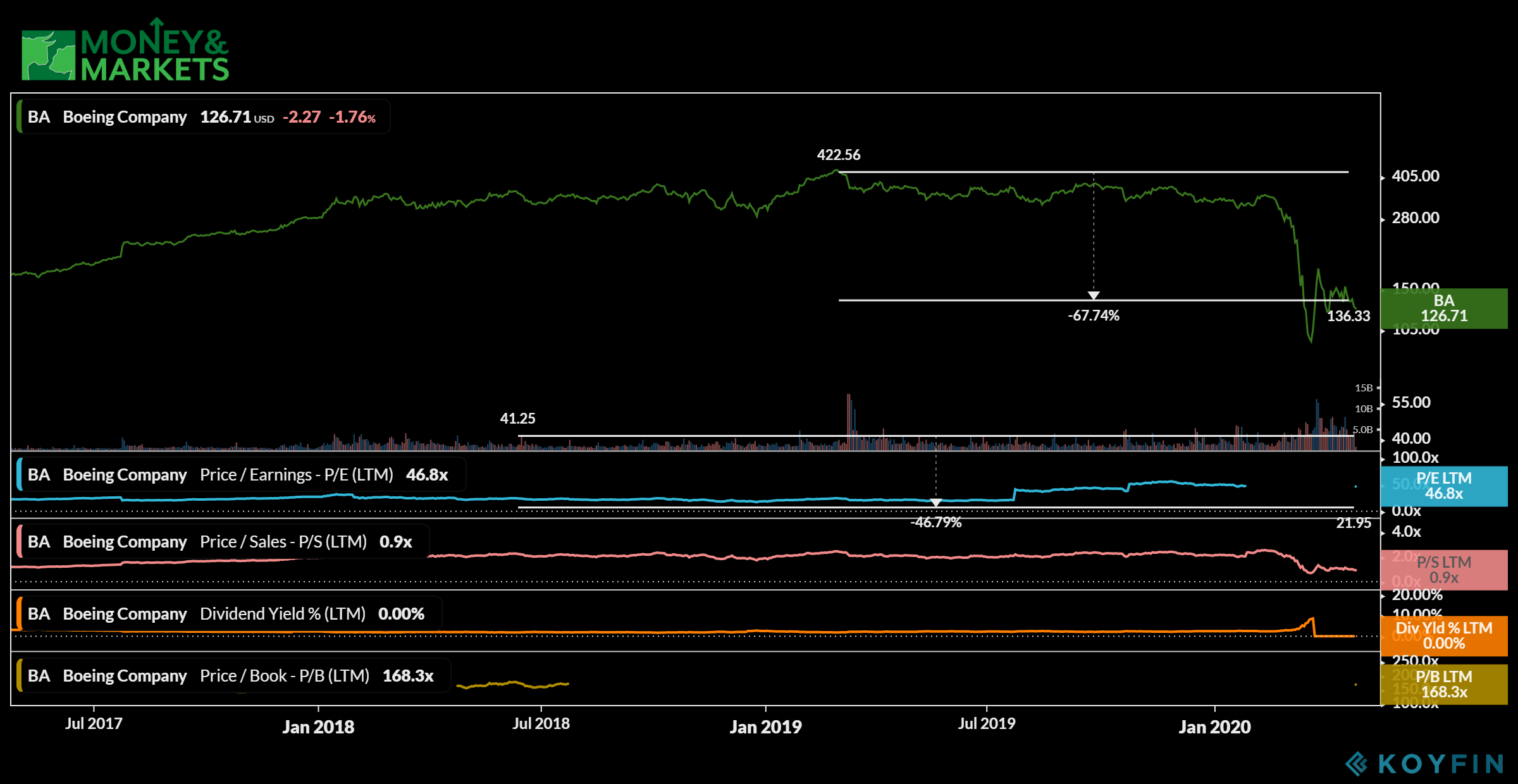 Embraer, on the other hand, has been in worse shape.
After hitting more than $25 per share in 2018, the stock has fallen nearly 80%. It has not recovered in the slightest — falling to around $5 per share.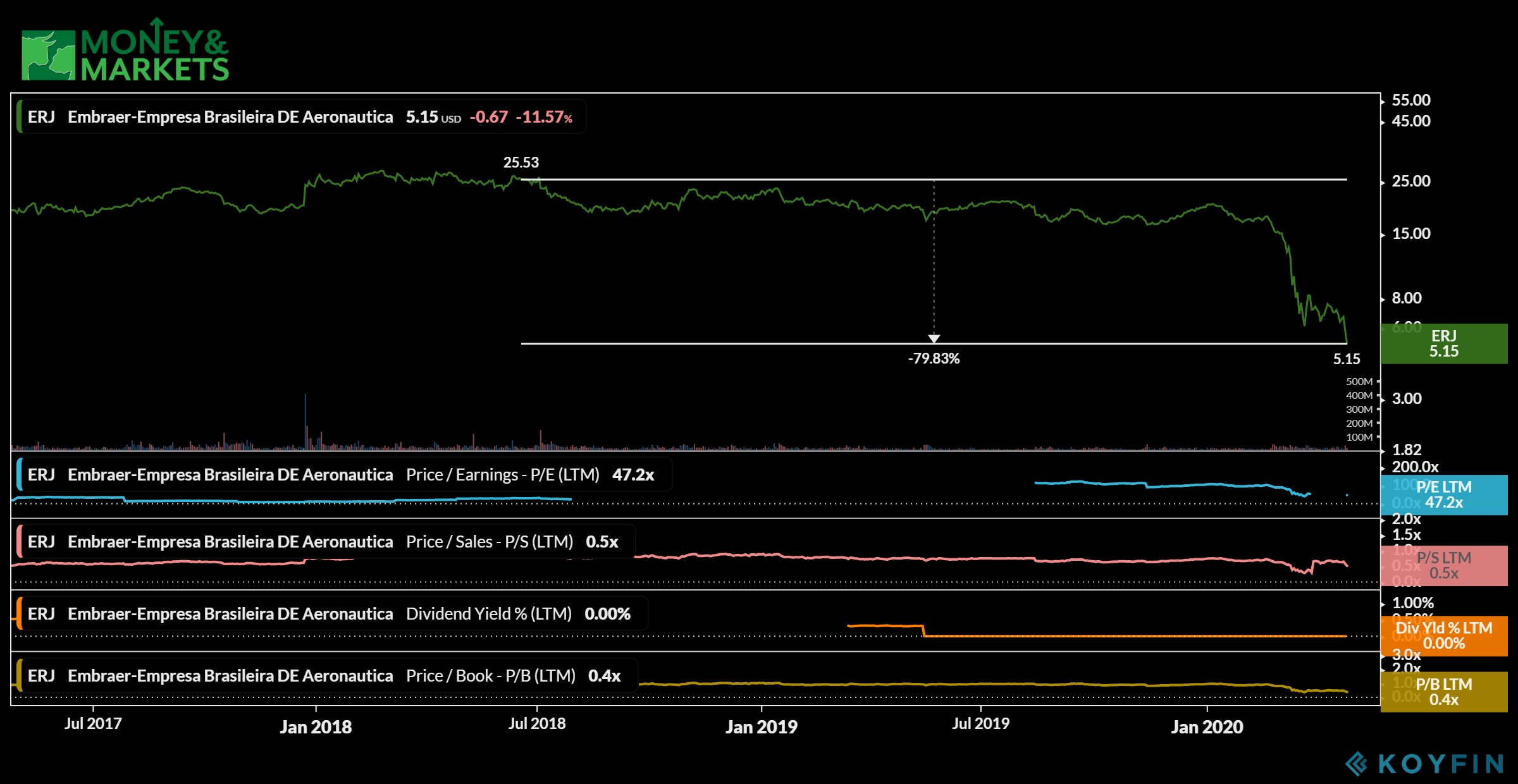 Now that the deal is off and both companies head to arbitration, investors should probably stay away from opening any new positions in either company.
That could change once potential arbitration is solved. But for now, if you don't own Boeing or Embraer stock, hold off from buying until the situation is resolved.