Humor me for a moment…
Imagine you're living in the Great Depression. You've lost your job … your stock market wealth has evaporated … and your family's bean farm is drying up in the Dust Bowl.
With little other options, you head to the horse race track with your last $5 in your pocket. Maybe all you need is a stroke of good fortune to get back on your feet.
You take a look at the horses available to bet on and spot Zippy Zane near the top. Zippy's placed well in a lot of races over the last five years. He's old, but he's in great shape and eats only the finest hay. The jockey and handlers know their stuff.
Ol' Zippy is a consistent bet, but because of that, he doesn't pay out much. The odds are 2-to-1. For every dollar you bet on Zippy, you get $2 back. That might help you dig yourself out of the hole someday, even if it means missing a few meals.
But then your eyes are drawn to the bottom of the chart … where you spot Easy Pete.
Easy Pete is a godforsaken mess of a horse. Skin and bones — lazy to boot. Cross-eyed, which you didn't even think a horse could be. A handful of times, he hasn't even left the starting line after the gun.
But he does have one win under his belt, from five years ago. And by golly … those odds! 500-to-1! If Easy Pete can get it together for just one more race, you'll never have to bet again!
If you're desperate for a decent return, what horse do you pick?
Trick question.
The answer lies in the middle of the pack…
Find the horse who's been climbing the ranks over the last year, while also offering a great potential return … Momentum Mack.
Investors are faced with a similar dilemma right now. The pandemic bubble, and the bear market that's followed, have warped their idea of investing.
A lot of the previous bull market's Zippy Zanes are starting to act a lot more like Easy Petes. Their track record over the last year is a mess, and they're not the horses they once were. The Easy Petes, on the other hand, are long past their heyday … and are worse off than ever.
But the Momentum Macks are the up-and-coming horses in the stable … or, stocks in the market.
They've made big moves over the last year, and history says that these stocks present both the best odds of success … and the best returns for the chance you take on them.
If you've followed Stock Power Daily for any length of time you should know that Momentum is one of the six factors in my proprietary Stock Power Ratings system.
Today, I want to dive deep into the Momentum factor. I'll show you which class of stocks presents the highest Momentum across the board right now — and should provide the best returns moving forward.
2 Stocks With High Momentum — and High Returns
To be clear, momentum is just one of the six factors you should consider when making any stock purchase.
But in a market where few stocks are making new 52-week highs … and most are simply treading water … screening for momentum is a good way to start your search.
You can even find stocks like these in sectors where most other individual companies are struggling.
Take Analog Devices Inc. (Nasdaq: ADI) from the Tech sector, for example. The stock scores a 90 on Momentum in the Stock Power Ratings system and a strong 82 overall … taking some dings on Value (being a tech stock and carrying that premium) and Size (being a $91 billion behemoth).
Yet, you can't fault its momentum. Just look at the price over the last year.
ADI has defied the bear market and risen more than 13% from a year ago … while many of its tech stock peers have struggled.
The company is proving to be a standout tech stock to own in the bear market — and that's significant. Looking at the Technology Select Sector Tech SPDR Fund (NYSE: XLK) with its average momentum score of 63, and the average return of just over 2%, tells us just how significant it is.
Common sense says we should buy the stocks that are going up … because they're going up.
Yet, our instinct is to look for "bargains" in the stocks going down. It's part of that "buy low, sell high" mentality that you so often hear the talking heads boast. But that's a trap because the stocks going down have little to no upside momentum to help them recover. And trying to time when a stock has actually bottomed out is tough — if not impossible.
Buying a stock that's already in a sustained uptrend means you're buying into a stock that's already going in the right direction. Who doesn't want that?!
Here's another standout example in an industry that has largely struggled over the last year: Ulta Beauty Inc. (Nasdaq: ULTA) from the Consumer Discretionary sector.
ULTA rates a very strong 98 on momentum and a 91 overall, placing it in the "Strong Bullish" camp.
Meanwhile, it's absolutely crushed the wider consumer discretionary sector… rising 30% over the last year as the broader Consumer Discretionary Select Sector SPDR Fund (NYSE: XLY) has fallen more than 14%.
My point is this…
Every stock sector out there is going to have both its Zippy Zanes and its Easy Petes. The untouchable mega caps that won't lead the market, but won't fall apart… And the high-risk, low-odds names that you can only count on for a one-in-a-million moonshot in the best of times.
To get ahead, especially right now, you have to split the difference and find the stocks in the middle of the pack. The ones with strong, recent momentum that can carry them through to become big winners in the next bull market.
Again, the other qualities are important to note here. Analog Device's Size and Value will hold it back, as will Ulta Beauty's.
But a class of stocks that decidedly don't have that problem are the small-cap, less-than-$5 stocks I've been focusing on with my 10X Stocks readers.
On top of scoring well on a majority of the other factors, almost all of these stocks rank well on Momentum — and that's amid a class of stocks (small caps) that have been some of the biggest laggards over the past year.
These stocks present the best opportunity for market-crushing returns over the next year. And you can get the full details on why, right here.
To good profits,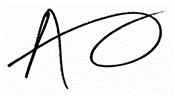 Adam O'Dell
Chief Investment Strategist, Money & Markets